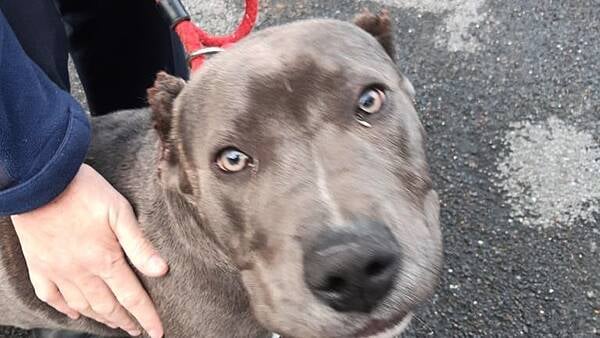 A man in Co Carlow has been banned for life from owning dogs and fined €4,400 after admitting he paid to have his pets' ears cut off.
Ali Zeeshan Ali, of Castlemore, Tullow, pleaded guilty to six offences under the Animal Health and Welfare act, admitting he paid a stranger to crop the ears of his two American Bullies.
The two dogs were discovered by ISPCA inspector Fiona Conlon at Ali's house on November 2nd. The court heard the dogs are now healthy and safe.
As reported by The Carlow Nationalist, Ms Conlon told the court that when the dogs were found, their ears were infected, describing their cartilage as having been "hacked".
The dogs' ears, she said, had been sewn up with sewing thread rather than medical thread, which was further damaging the pets' ears.
"It's illegal and barbaric…They do it to make the dogs look tougher," she said.
The court heard Ali, who is originally from Pakistan, had given the dogs to a man on Moore Street in Dublin city centre, whom he said he did not know, who cut the dogs' ears.
Ali's solicitor, John O'Sullivan, pleaded for leniency, stating a criminal conviction for his client with negatively impact the residency application of his wife, who plans to join her husband in Ireland.
However, describing Ali's actions as "inexcusable", Judge Geraldine Carthy said the only thing keeping her from imposing a custodial sentence was his guilty plea.
Having issued Ali with a lifetime disqualification order from owning a dog, Judge Carthy also fined him €1,000 and ordered him to pay €2,500 in costs to the ISPCA and a further €900 to cover vet bills.