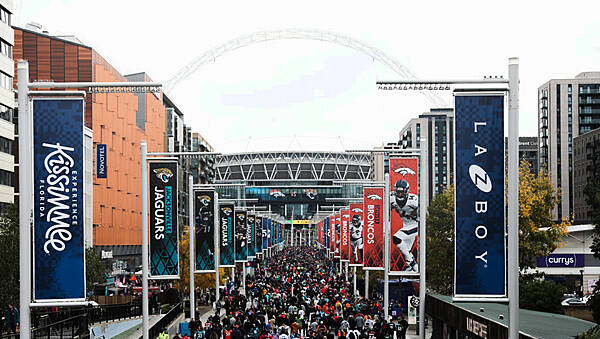 By Simon Peach, PA
The Jacksonville Jaguars will make NFL history this year by playing back-to-back games in London.
The UK has long been the Florida franchise's home away from home and October will see them become the first team to play two of their regular season games outside of the United States.
The Jaguars kick off the 2023 International Games against the Atlanta Falcons at Wembley – their 10th game in England as part of a multi-year commitment to play in the region.
That October 1st fixture is followed with another London game the following week as the Buffalo Bills host them at Tottenham Hotspur Stadium on October 8th.
It's the takeover!

The 2023 NFL London Games!#NFLUK pic.twitter.com/qvr3Wy1PPt

— NFL UK (@NFLUK) May 10, 2023
Jaguars quarterback Trevor Lawrence said: "We are excited to again compete in the NFL's International Games and face off against the Falcons and Bills in London.
"Hosting the Falcons at Wembley Stadium will be awesome only to be followed by playing on the road against the Bills at Tottenham Hotspur Stadium.
"I'm pumped for the experience and know the support from Duval will be strong at both games."
The Jags normally spend three days in London when they play across the pond, but this schedule means they are to set to spend 10 days in the capital around these games.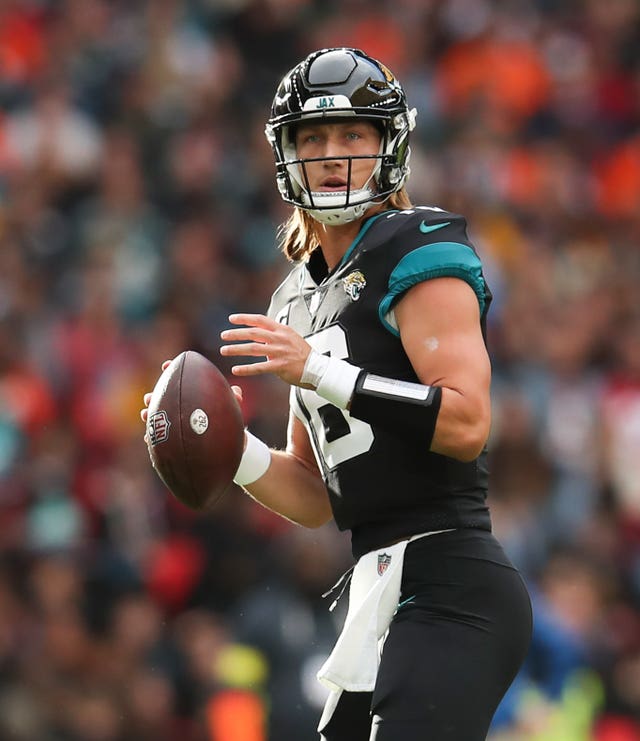 Jaguars vice president of UK operations Maria Gigante said: "We are delighted to be the first team to ever play back-to-back games in London, which is fitting as the Jaguars are very much the UK's team.
"Playing in London is always a fantastic occasion, and we are committed to making Wembley the most authentic NFL home game experience for the fans and team, and with the addition of a game on the road versus the Bills we have a great opportunity to engage for a much longer period – and we have some very exciting things planned."
The 2023 NFL London Games will wrap up on October 15, when the Tennessee Titans play the Baltimore Ravens at Tottenham Hotspur Stadium.
The schedule then continues onto Germany, which successfully hosted their first regular season fixture last year in Munich.
This time around there will be two games, both being held at Frankfurt Stadium.
Super Bowl champions Kansas City Chiefs face the Miami Dolphins on November 5th, before the New England Patriots take on the Indianapolis Colts on November 12th.