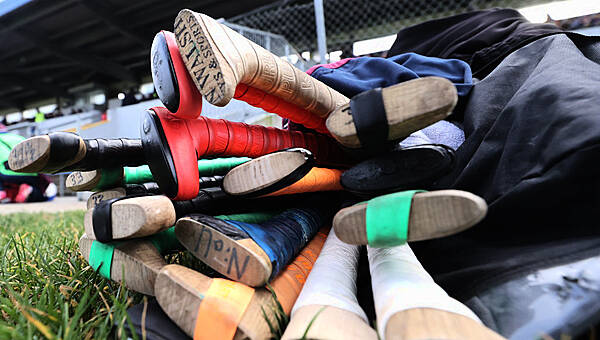 Muireann Duffy
The Kildare Intermediate camogie panel has criticised Kildare county board for allegedly withdrawing the team from this season's All-Ireland Championship without their consent.
In a statement issued of their behalf by the Gaelic Players Association (GPA), the squad said they were informed of the county board's decision to withdraw from the competition on Friday afternoon via a WhatsApp message posted in the players' group chat.
The statement further claimed the message said "[the county board] would be making no further comment".
Open Letter to the camogie clubs in Kildare issued on behalf of the Kildare Intermediate Camogie Panel. pic.twitter.com/n5z5Rw3sge

— GPA (@gaelicplayers) May 9, 2023
The players said the matter has caused them "great distress" and anger, adding: "This is not only because this decision has been taken without our consent, but also because of the disrespect that has been shown in how the decision has been communicated to us."
The statement, shared on Tuesday evening, continued: "We want to be very clear. We want to represent Kildare to the best of our ability in the camogie championship. This is and has always been the case."
They added the panel had been involved in discussions with the county board executive regarding "a number of matters".
They alleged a charter agreed by the players, executive and county management team was not being adhered to, claiming the squad did not have access to showers and changing-room facilities after training sessions.
The panel also claimed a decision was taken by the county board that senior county players would not be permitted to play in the club leagues, even at the discretion of the county manager, a decision with which they said they do not agree.
"It had reached a stage where we informed the county board executive we would withdraw from the panel as a result of this mistreament in hope that they would rectify these issues," the statement said, adding they believed progress had been made on the matter at a recent meeting.
However, the county board then informed the squad of the decision to withdraw the team from the championship, with the statement adding: "It brings to a head a pattern of disrespect shown to us as players over the last number of seasons."
The squad re-iterated that they wish to represent their clubs and county, "however, changes must be made in the conditions and environment in which we prepare and play".
Calling for support from clubs, the panel added: "We are not asking for the world. We're asking for the minimum standards that had been agreed to be put in place, through our squad charter, to be adhered to be our county board."
The county board has been contacted for comment.