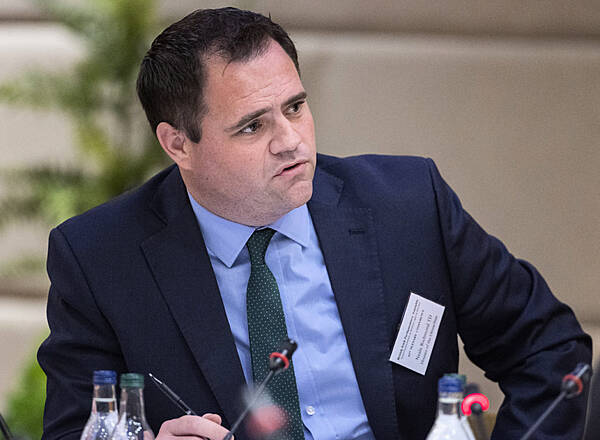 Cillian Sherlock, PA
Food retailers have provided assurances that consumers will benefit from reduced prices in situations where input costs have lowered, according to Minister of State with responsibility for retail Neale Richmond.
He chaired a meeting of the Retail Forum on Wednesday, in which Taoiseach Leo Varadkar said the junior minister was to give the "clear message" that Government expects grocery prices to reduce.
Mr Richmond said: "I had an open and frank conversation with the members of the Retail Forum where we discussed the factors driving inflation for grocery goods which is higher than the general rate of inflation.
"It is quite clear that many families and workers are struggling with increased costs at the supermarket checkout.
"We have seen cuts to the price of butter, milk and bread prices in recent days; these are to be welcomed.
"I am pleased to say that I received assurances from retailers that, where reductions in input costs filter through to products, consumers will benefit from this.
"Increased costs go beyond food; I raised particular concerns about the cost of essential staple items and there was broad agreement on the need for these items to remain competitive.
"I would like to thank the members for attending today at short notice and for their constructive approach and look forward to continuing our engagement over coming months."
Retail Ireland, which represents major supermarkets, as well as convenience stores and shopping centres, said the sector held off price increases "for as long as possible".
Retail Ireland director Arnold Dillon said the sector fully appreciates the inflation concern of customers.
He said retailers are actively working to minimise the impact of "EU-wide commodity price increases".
"Specific pricing decisions are a matter for individual retailers, but intense competition in the sector will ensure that consumers benefit from falling commodity prices," he added.
Mr Dillon said the State's food inflation is among the lowest in Europe over recent years.
He added: "There is a significant lag in how energy and commodity cost increases translate into consumer prices.
"Retailers held off increasing prices for as long as possible last year, but could not absorb the massive cost increases indefinitely.
"We expect general inflation and food inflation to ease as we move through the year."
Labour finance spokesperson Ged Nash, who has called for food price controls, said the Government was "all mouth and no trousers" on the issue.
He added: "The government seems more concerned with appearing to do something about this issue rather than actually acting on it and using the tools it now belatedly admits are in its armoury to bring prices down at the supermarket checkout."
The forum is to discuss the matter again at the end of June.