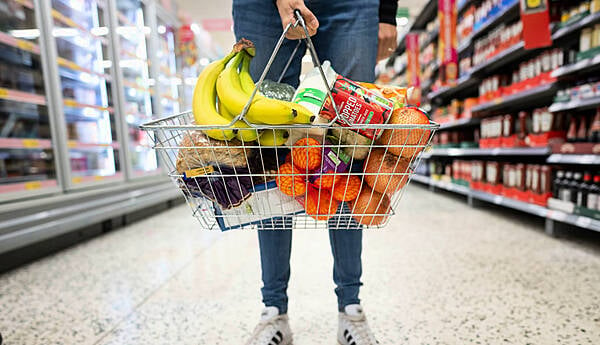 Supermarkets are to be given a six-week ultimatum to bring down the cost of a basket of groceries.
Minister of State Neale Richmond has called an emergency meeting of the retail forum for Wednesday afternoon amid soaring food and grocery costs, which are putting extra strain on families already hit by increases in energy bills.
According to the Irish Examiner, Mr Richmond will tell the major supermarket groups that they will have to show a "demonstrable reduction" in prices at the checkout.
He will be expecting these cuts to be in place ahead of the next scheduled meeting of the retail forum on June 21st.
Supermarkets and suppliers will also be asked to show proof of the efforts they are making to bring down costs for consumers.
Mr Richmond will also meet with farmers and producers on Thursday.
Despite repeated interventions by the European Central Bank since July last year, grocery price inflation in Ireland remains consistently high, and is now running at 16.6 per cent according to Kantar.
Taoiseach Leo Varadkar said on Tuesday that the major chains will be told that "we expect you to bring down prices".
He told the Dáil that Mr Richmond will be "passing on a very clear message from Government – when input prices like energy costs went up, retailers increased their prices, and that's understandable, but when input costs go down, we expect you to pass on those reductions to your customers.
"We're making that very clear to the retailers, to the big supermarkets and shops — and also to the energy and gas companies," he said.
While the option of setting prices is open to the Government, this is viewed as a "nuclear option" which the Coalition would be cautious about implementing.
"We are not at that point yet, and we don't want to get to that point," Mr Richmond said of imposing price caps, before adding that he would be "ideologically averse" to such a move.
It is expected that Tesco and the Musgrave Group, which includes Supervalu and Centra, will tell Wednesday's meeting that global energy costs and commodity prices have pushed up the cost of everyday essentials.
The retailers will also tell the Minister that they appreciate the challenges facing customers, but they are doing everything they can to minimise the impact of inflationary pressures.