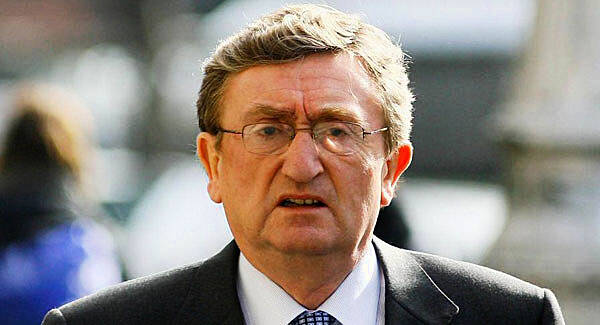 High Court Reporters
The National Asset Loan Management (NALM) is beneficially entitled to some GBP £840,000 proceeds of UK investments made by boom-era property developer Bernard McNamara, the High Court has ruled.
The charges over the investments arose in relation to 2007 loan facilities from Anglo Irish Bank, which was succeeded in title by the NALM, to Mr McNamara for €1.2 million and GBP £6 million, said Ms Justice Eileen Roberts in her judgment published this week.
These loans were part of more extensive borrowings by Mr McNamara from Anglo, and there is about €585 million debt due in respect of his borrowings from the bank, she added.
The Clare-born developer was declared a bankrupt by the British high court in 2012, on his own application, and was discharged from bankruptcy in March 2014.
The former Fianna Fáil councillor was one of the biggest developers at the height of the boom, acquiring major hotels including the Burlington in Dublin and 50 properties in Dublin 2.
In 2014, the joint trustees in his bankruptcy received two payments- one of £73,193 and the second of £770,598- from investment management firm Signature Capital Limited on foot of investments Mr McNamara made before he was a bankrupt.
The trustees asked the High Court to determine whether the investment proceeds should go to the NALM, under its alleged security entitlements arising from the 2007 loan, or be retained in the estate of bankruptcy of Mr McNamara for the benefit of his creditors generally, of which the NALM is by far the largest creditor.
The judge said the NALM pointed to various security documents it claimed proved there is a charge in favour of Anglo over both of Mr McNamara's investments.
Ms Justice Roberts found that the entire investment proceeds were validly charged to Anglo, and now to the NALM, by virtue of undertakings given in 2007 on behalf of Mr McNamara and SF Capital.
The legal effect of these undertakings is the creation of an equitable assignment by Mr McNamara to Anglo over all distributions received in respect of both of the investments, the judge said.
The same equitable assignment will operate for a further sum of €22,700 relating to another investment, she said.
She made orders declaring that the NALM is beneficially entitled to each of these sums. The trustees should transfer these amounts to the NALM, she ruled.