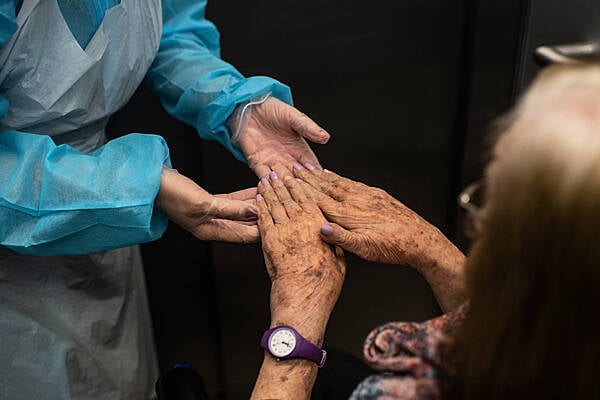 Michael Bolton
Nursing Homes Ireland CEO Tadhg Daly has said the Fair Deal scheme is underling a crisis in the care of elderly people.
Mr Daly comments were in response to Cork nursing home are facing an uncertain future after being told it is leaving the Fair Deal scheme.
70 Residents of Beaumont Residential Care and their families were told at a meeting on Wednesday night of the home's decision to opt out of Fair Deal from the end of May.
Mr Daly said the Fair Deal scheme needs to be reviewed by the Government in order to secure the future of nursing homes across the country.
"Nursing homes are operating under a deficient Fair Deal pricing scheme. This has been in effect since the inception of Fair Deal, with the escalation in costs exacerbating an already deficient scheme that is now manifesting through a crisis in nursing home care, given the scheme's failure to provide for the reality of costs.
"Since Fair Deal came into being in 2009, successive warnings have been presented to Government. Numerous analyses commissioned by and independent of Government have highlighted its disconnect between the reality of resident care costs and fees payable under the scheme.
"Recently published HSE figures reveal HSE nursing homes are receiving an average fee under Fair Deal that is close to €800 per resident, per week more by comparison with private and voluntary counterparts. This is an acceptance by the State of the true cost of care and represents gross discrimination by the State against residents and staff in private and voluntary nursing home care.
"We are in the midst of an older person care crisis. Nursing homes are in increasingly precarious financial positions, with their viability increasingly under threat day-by-day. 23 private and voluntary nursing homes have closed the past year-and-a-half, leading to the fact that over 600 nursing home residents have lost what was their home and around 900 staff losing their employment.
"Communities are losing vital health and social care services that will not be returning. More closures are anticipated in the weeks and months ahead. Our Save Our Nursing Homes campaign continues."