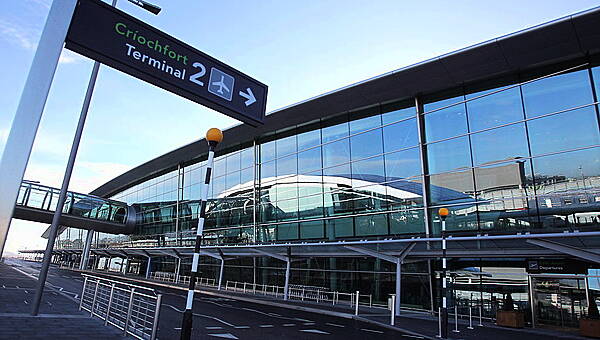 Kenneth Fox
The outgoing President of the Irish Airline Pilots Association (IALPA) says Dublin Airport needs a third terminal.
Evan Cullen said it is needed to tackle rising passenger numbers and congestion.
He believes a new terminal should be built near the N2, and should be run independently of the DAA.
Terminal 2 opened back in 2010 as a way to deal with long-haul fights and is now the gateway for US flights as it houses the pre-clearance facility.
Former chief executive of Aer Arann, Pádraig O'Céidigh, agreed that Dublin Airport needs another terminal: "We have 31-32 million passengers a year now going through it. 19 of every 20 people going in and out of Ireland go through Dublin Airport."
"The congestion is getting very significant, and it is very difficult for passengers coming in and out and particularly difficult for airlines to be honest with you."
In terms of who should build the new terminal he said: "I would not rule out allowing the DAA to tender for the contract as well if that is the situation. I think it should be a public tender and may the best person win it."
The news comes as March was another record month at both Cork and Dublin airports with 181,000 passengers and 2.48 million travelling through each airport respectively, according to the airports' operator daa.
March passenger figures at Cork Airport reflect a 10.4 per cent increase on the same period last year and a 4.6 per cent increase on March 2019.
Meanwhile, a total of 2.48 million passengers went through Dublin Airport in March. That was 30,000 passengers higher than the number which went through in the previous busiest March in 2019 and 33 per cent higher than in March 2022.
During the month there were a total of 1.23 million arriving passengers at Dublin Airport and 1.25 million departing passengers.