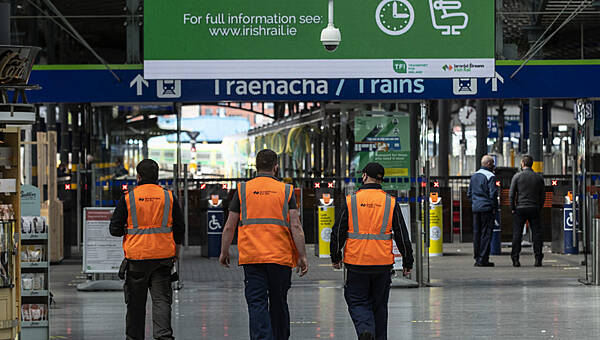 Kenneth Fox
Irish Rail has announced a new apprenticeship programme which allows applicants to earn while they learn.
The rail operator launched its 2023 apprenticeship campaign on Thursday and said "our apprentices are trained to the highest possible technical standards in an extremely safety conscious environment.
"Iarnród Éireann is a proud dynamic leader in the transport network – our depots are state of the art and our fleet is expanding with growing passenger numbers."
The company said it has "exciting projects" in the pipeline to help improve and expand rail infrastructure in Ireland providing more frequent, reliable, and safer journeys.
Irish Rail is looking for applicants that enjoy practical work and working with their hands. Apprentices will get opportunity to earn an academic qualification while they work.
Successful applicants will also be required to travel and work across the rail network.
https://www.youtube.com/watch?v=LNar3RiRLWU
The company is seeking ambitious female and male apprentices to join its team across four trades: Apprentice Heavy Vehicle Mechanic, Apprentice Fitter, Apprentice Electrician, and Apprentice (OEM) Original Equipment Manufacturing.
Anyone interested in the opportunity can visit the Irish Rail website to find out more information on the requirements to apply.
Applications close on Monday, May 15th.
Placements will commence in September 2023 and applicants must be at least 16 years of age on or before the September 1st, 2023.