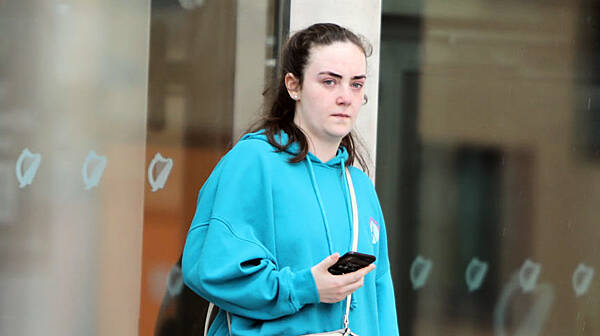 Tom Tuite
A Dublin mother "scared the living daylights" out of another woman by brandishing a cricket bat after a social media row, a court has heard.
Jade Fitzpatrick, 21, of Edenmore Grove, Raheny, pleaded guilty at Dublin District Court on Thursday to producing the bat as a weapon during the incident on August 9th, 2021.
Judge Michele Finan heard that the defendant called the woman's north Dublin address "armed with a cricket bat". She was in an agitated stated but left straight away when the injured party answered.
The investigating officer Garda Ciara Lyons also took a victim impact statement and provided it to the court.
Job interview
Judge Finan noted that the woman had been doing a job interview at the time, and she believed she lost out on promotion due to the incident.
The court heard she suffered from anxiety, and the accused still passed by her house.
Mother of one Fitzpatrick had no prior criminal convictions.
Pleading for leniency, defence solicitor Andrew Broderick said the incident arose from a comment on social media after his client had suffered a loss. She went to the woman's home to "confront her" but had the bat for self-protection.
However, Judge Finan said the accused brandished it when she brought it to the home of the woman, who was still in fear. She also suggested compensation, but the defence said Fitzpatrick struggled with that concept as there was still a grudge, and because it was not an assault, and she "did not touch the injured party".
Judge Finan adjourned sentencing for a year and ordered Fitzpatrick to bring €500 to court. She also asked for a Probation Service report on her, and she expected it to be "glowing".
The judge also warned her that as a bail condition, she must stay away from the woman's home because she still felt intimidated.