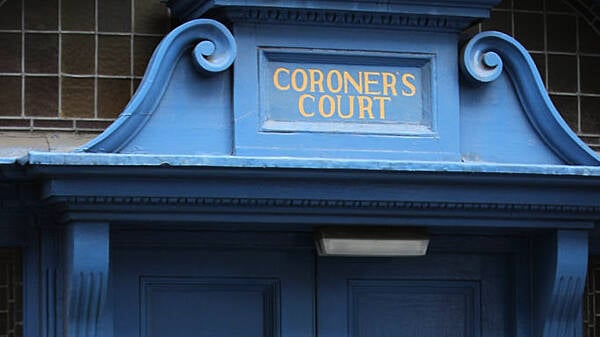 Seán McCárthaigh
A patient in a south Dublin hospital, who refused to sit up to eat her meals, choked to death while eating her lunch, an inquest has heard.
Euphemia Jones (75), a long-term resident at Leopardstown Park Hospital in Foxrock, Co Dublin, died on July 23rd, 2020, after choking while eating a meal of salmon, mashed potato and vegetables.
A sitting of Dublin District Coroner's Court heard hospital staff rushed to release the food stuck in the patient's throat after a housekeeping supervisor noticed her face had turned purple.
However, the inquest heard that nursing staff ceased treatment after she became unresponsive as Ms Jones had previously expressly stated she did not wish to be resuscitated in such circumstances.
Ms Jones, who had previously lived on Columbanus Road in Milltown, Dublin, was pronounced dead shortly after 1pm that day.
Evidence was heard that Ms Jones suffered a number of health problems, including asthma, diabetes and depression.
The hospital's nurse manager, Merlin Raji, said Ms Jones was not compliant with instructions about eating her meals and would not allow staff to prop her up properly at mealtimes.
Ms Raji said there had been other prior incidents with the patient choking and coughing with her food.
However, she said Ms Jones, whom she described as "a character", had never choked before while having a mixed, moist diet.
The hospital's director of nursing, Adrian Ahern, said regular risk assessments had been carried out by a multidisciplinary team in relation to the care of the patient who was known as "Phem" to staff.
"She was a very determined lady. She was very charming and knew her mind," he recalled.
Mr Ahern said Ms Jones was constantly told about the dangers of choking if she did not sit up when eating.
He said it was agreed to try her on a modified diet after her condition had deteriorated before her death, during which she would be monitored by staff.
Independence
He told the coroner that a balance had to be struck between the risk of choking and respecting Ms Jones' independence and her right to choose how she ate.
"She did not want to be supervised and would try to get staff to go off and get her ice cream," Mr Ahern said.
He added: "We wanted to respect her wishes and give her the dignity she deserved."
Mr Ahern also outlined how she did not want medication to treat any other ailments apart from her depression and had refused all pain relief.
He said Ms Jones had also "made it very clear" that she did not want to be resuscitated if she ever became unresponsive.
Mr Ahern said a review of the case showed there had been no delay by hospital staff in responding to the choking incident.
Ms Jones' sister, Essie Weafer, told the coroner, Aisling Gannon, that she was shocked about a post-mortem report, which indicated a high level of drugs in her sister's body, as she said she understood she had been taken off most of her medication several months earlier.
A pathologist, Muna Sabah, said toxic levels of the drug citalopram found in Ms Jones' body were due to "post-mortem redistribution" where the drug went back into the blood from body tissue.
Prof Sabah said it was "extremely unlikely" the drug had played any role in the patient's death.
The pathologist said a post-mortem examination showed "white cheesy material" was found in her throat, air passage and stomach and she had choked due to a mechanical obstruction of her air passage.
The coroner returned a verdict of accidental death and noted the hospital had "made every effort to encourage her to comply with sitting up when eating".