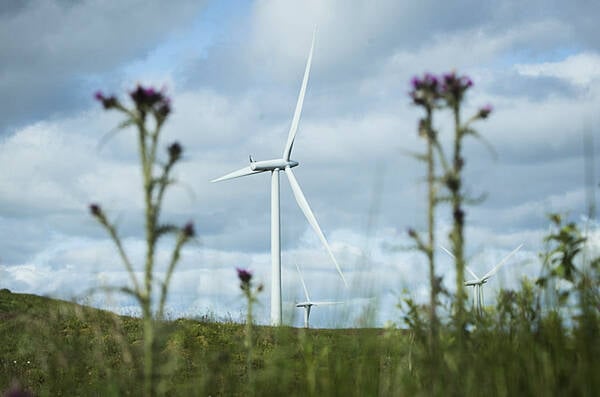 Vivienne Clarke
The chief executive of Wind Energy Ireland has said it is important the planning system is regulated to ensure wind projects can get through the planning process quickly.
Noel Cunniffe was speaking to RTÉ radio's News at One in advance of the announcement by EirGrid of the successful tenders in the country's first auction for the generation of electricity from offshore wind farms.
It was a landmark day for the renewable energy sector, he said.
"It was really important that when the successful projects go for planning later this year, that the applications progress swiftly through the planning system.
"We need those projects to get a good, robust assessment of their planning application".
Mr Cunniffe explained that the auction was being conducted with the participating projects having secured planning permission.
"So even if they get the go ahead today, there's still quite a process to go through to get to the point where the electricity starts to flow. The next step for these projects that are successful today would be for them to enter into the planning process later this year.
"They've already begun initial stage communications with An Bord Pleanála and they would be seeking to apply for planning permission later this year.
"The real concern here is that there simply is not the resources or skill set in the planning system to deal with these very large maritime projects. These they are some of the largest infrastructure projects in the state's history.
"It is really critical that after today we now focus on the planning system. Where can we get that expertise? Can we get the right levels of resourcing into An Bord Pleanála and other supporting services that we need to get them through the planning system as quickly as we possibly can."