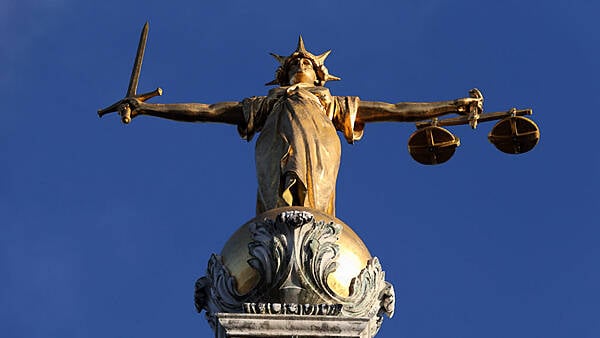 Eoin Reynolds
A woman who discarded a knife that was used in a fatal stabbing has been warned to "put her life and house in order" by a judge who suspended half of her four-year sentence on condition that she be of good behaviour.
Lisa Lee (41) had 17 previous convictions, including for assaulting a garda causing her harm in January of last year.
Passing sentence on Friday on the charge of discarding of the knife, Mr Justice Tony Hunt noted that Lee has had a "traumatic and difficult life" afflicted by medical conditions, drug addiction and "other personal and medical traumas".
He said she is not a hardened criminal and her previous offending was "reflective of the serious difficulties she has had in her life".
The judge sentenced Lee to four years in prison with the final two years suspended on condition that she keep the peace and be of good behaviour for three years following her release. She must also work with probation services after her release.
Mr Justice Hunt said he was giving Lee "one further opportunity to put her life and house in order". "This is in her interest and in the public interest," he added.
The judge told Lee he was using the "stick and carrot approach", whereby the stick is that "there will be two years served if there is any nonsense after this point in time". He said he is not going to "micromanage Ms Lee's life" so "if she can't put her house in order, she will have to go into custody because she has committed a serious offence".
He added there is "only so much tolerance and a certain degree of laxity" that can be applied.
Knife
Lee, of no fixed abode and formerly with an address at Depaul Homeless Hostel, Little Britain Street, Dublin 7, had denied that on March 29th, 2021, at Spring Garden Lane in Dublin, knowing or believing that Noel Lennon had caused serious harm to Isaac Horgan, she discarded the knife used by Lennon.
She was initially tried on the basis that she discarded the knife knowing or believing that Lennon had killed the deceased, but the charge was changed during the trial when it was established that Mr Horgan died after Lee had disposed of the knife.
Lennon (48), of Alexandra Court, Dundrum, Dublin, was initially charged with the murder of Mr Horgan, who was 52 at the time of his death, at Markievicz House, Townsend Street, Dublin 2, on March 29th, 2021.
However, when his trial was listed at the Central Criminal Court, he pleaded not guilty to murder but guilty to manslaughter. The plea was accepted by the State.
Mr Justice Hunt said Lee's attempt to hide the weapon was not competent or successful as she had discarded the knife in an area covered by CCTV where it would easily be found.
At a sentencing hearing for Lennon and Lee earlier this year, the court heard from a statement written by the deceased's nine-year-old son in which he said he is "very sad" that he will "never see his daddy again".
The court also heard the child was given a teddy called Blue by his Dad. He has recently started asking questions about his father and had asked if his soul lives in his teddy bear.
The court heard the boy had recently brought his teddy to school for show and tell.
The sentencing hearing heard the deceased and Lennon were friends and that Lennon considered Mr Horgan, whom he visited regularly, as like a brother to him.
Struggle
Lennon told gardaí that on the day of the stabbing, he went to Mr Horgan's house to smoke crack cocaine. The court heard that while the post-mortem report confirmed Mr Horgan did have intoxicants in his system, there was no evidence of crack cocaine.
During interviews with gardaí, Lennon claimed the deceased had attacked him with a claw hammer and said a struggle ensued during which he stabbed Mr Horgan in the leg.
However, the court heard there was nothing to suggest Lennon had been involved in a struggle with Mr Horgan other than the stab wound sustained by the deceased.
Detective Garda Patricia Whelan, from Pearse Street Garda station, told Shane Costello SC, for the Director of Public Prosecutions, that on the morning of March 29th, Mr Horgan went to the local post office where he collected his welfare allowance of almost €200 and bought some modest purchases before returning home.
He confirmed to Mr Costello that aside from a figure of €22, the balance of that allowance was never recovered.
The court heard that at 10.42am, a 999 call was made to emergency services by Lee, who said someone had been injured and was bleeding heavily.
During the course of the call, she handed the phone to Lennon, who gave Mr Horgan's exact location.
When emergency services arrived at the scene, Mr Horgan was still alive and a towel had been used as a tourniquet in an attempt to stem the bleeding. Attempts were made to treat Mr Horgan at the scene, but these were unsuccessful, and he died a short time later.
Det Garda Whelan confirmed that when emergency services arrived, the door to the flat was unlocked and there was no sign of a forced entry and no outward signs of struggle within the small flat.
CCTV footage showed Lennon entering a methadone treatment centre shortly after the emergency call was made, where he was seen handing to another man a SIM card from the phone used to make the 999 call.
The court was told that had the matter gone to trial, the court would have heard evidence from the man that Lennon had told him to throw the SIM card away.
Lee was seen walking past the treatment centre and CCTV showed her throwing something over the hoarding a building site. The knife used in the stabbing was subsequently recovered from the scene during a search by gardaí.
The court heard that both Lennon and Lee, who were in a relationship at the time, then took the Luas to the address in Dundrum where they were living.