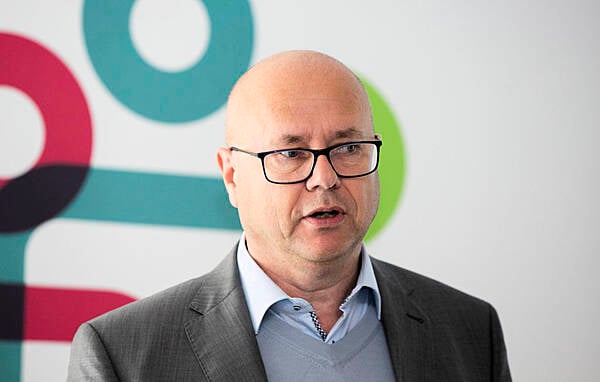 Vivienne Clarke
Kevin Callinan of the Fórsa trade union, has said that he was "blown away" by the results of a survey of Fórsa members which found that 99 percent said that it was "very important" that in any pay negotiations that wage increases match inflation.
Over 20,000 members of Fórsa, the country's largest public service trade union, responded to the survey which covered pay, social and political issues, he told RTÉ radio's Morning Ireland.
The "real message" from the survey, he said, was that people were struggling to pay their bills and to pay for groceries.
The survey also found that a clear majority would be in favour of Fórsa organising a ballot for industrial action if negotiated increases were below the rate of inflation, with only five percent opposed, while the remainder said they would consider their support for an industrial action ballot when details of any pay offer were known.
Workers in general were losing out in terms of living standards, which were falling, he added.
Mr Callinan rejected suggestions that wage increases led to increased inflation. He said that the ECB and OECD now recognised that profit taking was "the great driver of inflation" rather than wage increases.
"It's not on that workers should bear the brunt of this".
Fórsa will be saying to Government that they need to look at the situation and will have to "make good" on the withdrawal of any supports such as the energy credits.
There were deficiencies in so many areas such as health care and childcare which weakened the social wage.
The current public services pay agreement will expire at the end of the year, said Mr Callinan. He anticipated that talks would commence in the coming months.