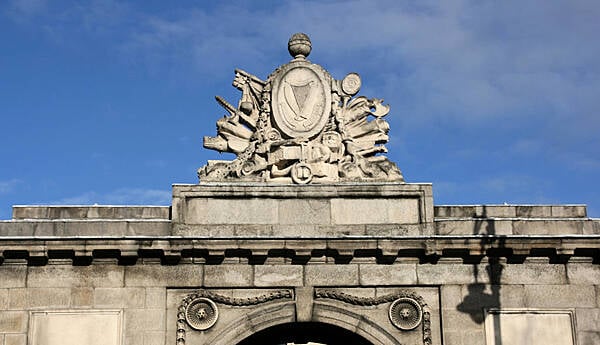 High Court reporters
Accommodation for homeless asylum seekers is being dealt with on a "rolling basis" in the face of a significant increase in numbers since the beginning of the year, the High Court has heard.
Mr Justice Charles Meenan, who was told on Friday of what a State lawyer described as "Herculean" efforts to deal with the new arrivals, said he would seek an update later this month on efforts to meet the needs of the international protection applicants.
Last month, in a decision in a lead case over the issue, the judge ruled the Minister for Integration's failure to provide "material reception conditions" for a homeless Afghan asylum seeker was not in compliance with EU (Reception Conditions) Regulations 2018.and the EU Charter of Fundamental Rights.
This case, and a number of similar cases, in which orders are sought that the minister provide proper reception conditions, came back before the judge on Friday.
James Doherty SC, for the minister, said he did not think it unfair to say that the department's efforts to source and provide accommodation "are Herculean" in circumstances where numbers have risen hugely and thousands of beds provided under accommodation contracts have been lost since the beginning of the year.
A number of the applicants whose cases are before the court have been offered accommodation and further accommodation is to come on stream to deal with others and with other new arrivals, he said.
He sought an adjournment of all the cases to later this month.
Supplementary welfare payments
In response to a question from the judge about meeting their other needs like food and hygiene, counsel said they are entitled to apply for a weekly payment of €38.80 and have it backdated to the period when they were homeless.
They are also entitled to apply for supplementary welfare payments.
Lawyers for some of the applicants said their clients had been accommodated while others said they were still homeless or had only been offered a chair in the City West transit hub while they await an offer.
Conor Power SC, for one applicant, said It was also claimed that while supplementary payments were "available, they were not necessarily obtainable".
In an affidavit, Carol Baxter, Assistant Secretary General with responsibility for the International Protection Accommodation Service (IPAS) at the Department of Children Equality Disability Integration and Youth, said some 15,000 people arrived seeking international protection in 2022. The average yearly figure between 2017 and 2019 was 3,500.
Since the beginning of this year alone, some 3,865 people have applied while during the same time some 2,543 beds are no longer available due to the ceasing of contracts with accommodation providers, Ms Baxter says.
Russian invasion
This is separate from some 83,000 Ukrainian refugees who have been housed in temporary accommodation since the Russian invasion.
There were 1,037 arrivals in need of emergency accommodation in the first week of January 2022 but by the end of April 2023 this figure was 12,911, she said. The are housed in 141 separate locations around the country and are in addition to another 7,411 in 47 accommodation locations which have been designated as "permanent".
Throughout "this challenging period", Ms Baxter said, the department managed to procure 5,250 new beds and continues to make every effort to meet the additional demands being placed upon it.
Many of the emergency facilities allocated to families with children do not include accommodation for single men. Most accommodation contractors stipulate their accommodation can only be for families or single women, she said.
The Citywest Transit Hub, which has come under extreme pressure, is hosting 652 international protection applicants for whom no other accommodation is currently available, she said. Currently, the number of new arrivals each day remains very high, she said.
Protests
It has been increasingly difficult to source new accommodation, particularly for single males, often due to protests and the ensuing impact on contractor engagement.
The department has three large projects "in train" which will generate around 1,200 beds, 220 of which it is hoped will be offered over the next two weeks.
Another 800 beds will be available when regulatory issues in relation to the properties involved are resolved.
Efforts are also underway to secure berths with port authorities for accommodation barges or "floating accommodation" which could provide up to 1,000 additional spaces.
There are to date around 20,000 accommodated. Ms Baxter said while there has been a time lag in accommodation for single males the vast majority of applicants have been provided for.