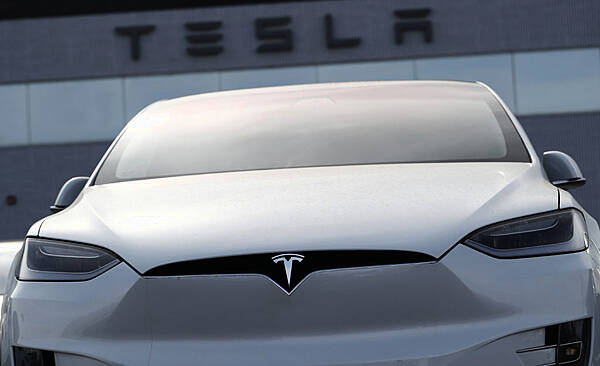 Neil Briscoe
Following months of Irish Tesla Model S and Model X customers being told that their order would be given a final price once production of the car was taking place, that production will no longer be taking place. According to an official statement by Tesla, the Model S and Model X will no longer be available in right-hand-drive for Ireland nor the UK.
Irish customers who have an unfulfilled order for either of the two largest Tesla models have been given three options by the US-based electric car brand. They can switch their order to a smaller Model 3 or Model Y, and receive a €2,000 credit against the prices of those cars for doing so. Or, they can simply choose to have their deposit refunded, and go and buy a different car from a different brand.
Or, and this is an intriguing option, they can opt to take delivery of a left-hand drive Model S or Model X from existing inventory. All of these models come with UK pricing for the moment, but Tesla is offering customer who are happy to go with left-hand-drive models, the bonus of three years' unlimited free access to Tesla's Supercharger fast charging network.
The Model S and Model X versions in inventory do include the three-motor 'Plaid' versions, which have 1,020hp and can hit 100km/h from rest in as little as 2.1secs. Some are listed as being available for 'immediate delivery', ex-Southampton while others are still coming into stock.
There are limits to these offers, though. According to paperwork shown to breakingnews.ie, the offer to get the €2,000 off the price of a Model 3 or Model Y will expire on June 30th of this year, as will the offer to get three years free Supercharging on a left-hand drive Model S or Model X.
New generations
What's not clear is whether this is a permanent move. Both the Model S and Model X are the oldest designs in Tesla's lineup, and while both were given a significant interior overhaul in the past two years, it's been clear that they have needed new-generation models to compete with increasingly talented rivals from Mercedes, BMW, and Audi not to mention the encroaching Chinese brands.
So far, there has not been any sign of second-generation versions of either car, and Tesla insiders have said that the dropping of right-hand drive models is to allow for speedier building of existing S and X orders, to focus more heavily on the quality of those cars (which has often been criticised), and to allow engineers to work on other vehicle programmes — the much-delayed Cypertruck pickup and the putative compact Tesla Model 2 among them.
The ending of right-hand-drive production for the Model S and Model X will leave some Tesla customers in a quandary — those who don't fancy a left-hand-drive version anyway. The Model 3 has both high performance and long range on its side, but it doesn't have the space or luxury of the Model S, nor the ultra-high performance Plaid version. Likewise the Model Y doesn't have the cabin room of the Model X, nor — crucially — does it have the option of a seven-seat layout in Europe. There is a seven-seat version of the Model Y available in the US market, but so far it has not been okayed for European sale.
Will that now change? And more importantly, does this mean that the next-generations of Model S and Model X will continue to be only for left-hand-drive markets? Have Ireland and the UK essentially been abandoned by Tesla, except for its most compact models?