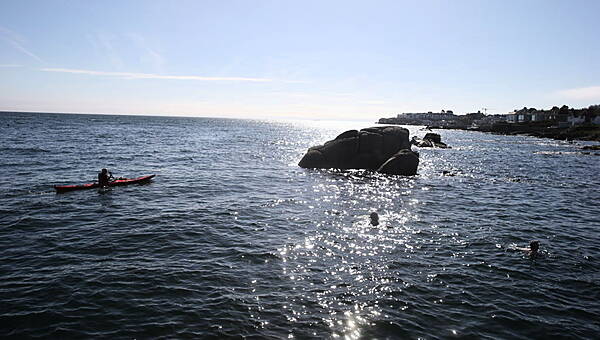 Kenneth Fox
While it will be a mixed weekend overall, their will be some sunny spells with highest temperatures of 21 degrees on Saturday.
Friday will also see high temperatures with highs in between 15 and 20 degrees.
Met Éireann said a few showers will develop in the late Friday afternoon and evening.
Tonight will be dry for most with long clear spells and just a chance of the odd shower. Some patches of mist and fog will develop in the near calm conditions. Lowest temperatures of 4 to 8 degrees.
Saturday morning, any patchy mist and fog will soon clear to give a largely dry day with spells of sunshine. Cloud will increase from the west during the evening. Highest temperatures of 16 to 21 degrees in light variable breezes.
Saturday night will start off dry. Rain and drizzle will develop in the west and northwest around midnight and will spread eastwards to most areas overnight.
Lowest temperatures of 8 to 10 degrees with mostly light southerly winds, which will be fresher along Atlantic coasts.
Sunday will start off mostly cloudy and damp with outbreaks of rain and drizzle.
The rain will gradually clear eastwards with sunny spells and perhaps a few light showers following.
It will become noticeably cooler as the rain clears with moderate to fresh northwest winds becoming established and highest temperatures of 11 to 14 degrees.
Monday will be mainly dry with bright or sunny spells and a few showers. Highest temperatures of 11 to 14 degrees with light to moderate northwest breezes.
Tuesday will continue cool and mainly dry with bright or sunny spells and a few showers. Highest temperatures of 12 to 15 degrees with moderate northwest breezes.
Afternoon Weather Forecast

Cloudy in parts of the east and north at first but bright or sunny spells elsewhere will gradually become more widespread☁️⛅️☀️

Isolated showers in places later and feeing quite mild🌧️🌡️

More info here⬇️https://t.co/9gKN6SVok4 pic.twitter.com/UPBJSac7iR

— Met Éireann (@MetEireann) May 12, 2023