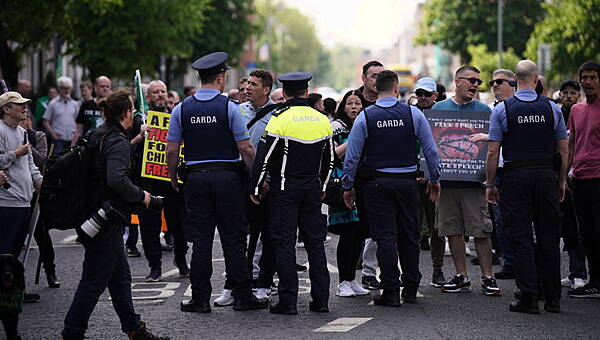 James Cox
Gardaí are on high alert for further violent protests against asylum seekers camping out on Dublin's inner city streets.
A garda public order unit was called to the scene of a protest at Mount Street yesterday following several days of incidents – including a fire at a tented camp near Sandwith Street on Friday.
Minister for Justice Simon Harris says the attack on Sandwith Street was "utterly appalling" and the right to protest is never a right to endanger or intimidate.
The Taoiseach has also unreservedly condemned violent attacks on migrants as "malign opportunism" which cannot be tolerated – adding that gardaí are investigating.
The Irish Refugee Council is calling for asylum seekers to be taken off the streets as a matter of urgency.
The current shortage of accommodation means some newly-arrived refugees are sleeping rough until beds become available.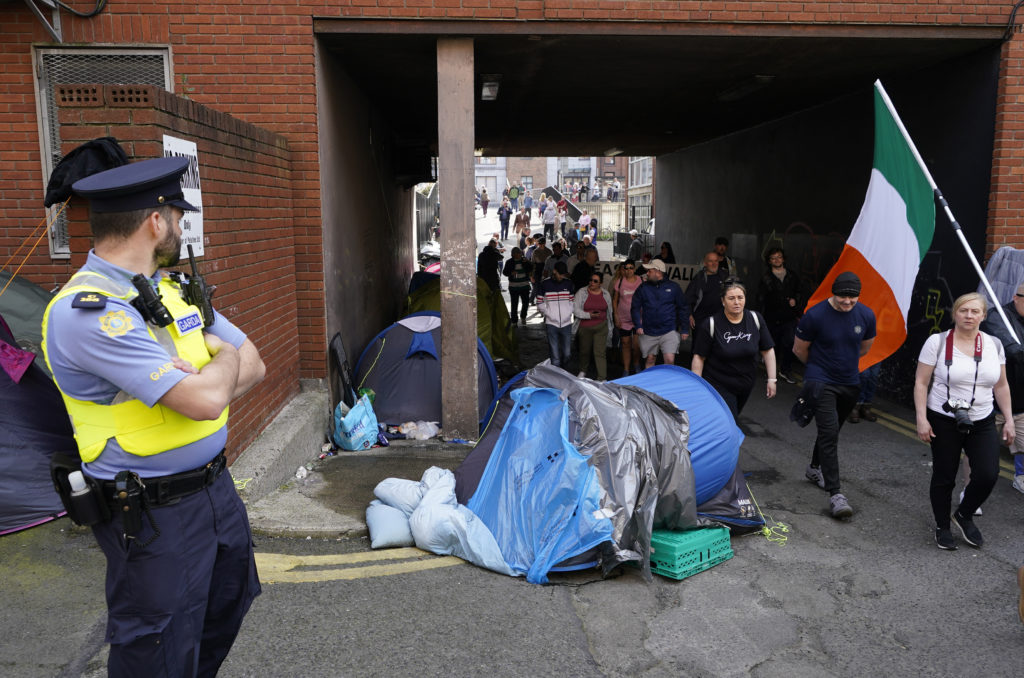 Labour's Ivana Bacik's described the Government's failure to house asylum seekers as "outrageous".
Sinn Féin's housing spokesperson Eoin O'Broin is calling the attacks "racism – pure and simple".
Integration Minister Roderic O'Gorman said the situation is deplorable – adding that a significant number of beds should be coming on line in the coming weeks.
CEO of the Irish Refugee Council Nick Henderson said the level of aggression is of deep concern.
Mr Henderson told Newstalk: "While there were demonstrations outside Direct Provision centres in January and February, and indeed last years, there were walls separating people. Very uncomfortable people inside but there were walls, we're now in a situation where there is nothing and people are in tents.
"People need to be taken off the streets as soon as possible for their immediate safety."