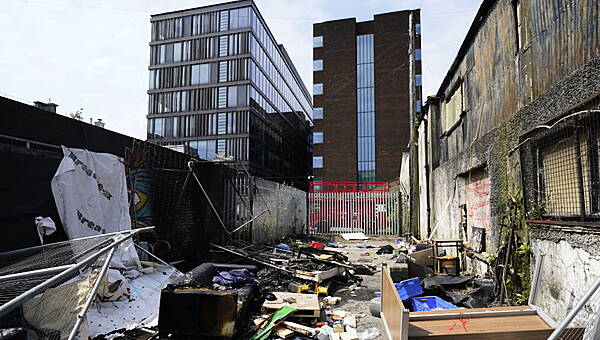 By Cillian Sherlock, PA
The Irish Refugee Council has condemned recent anti-migrant protests in Dublin in which a camp for homeless asylum seekers was burned and set alight as "shocking, disgraceful and deeply distressing".
The council's chief executive Nick Henderson said: "We have grave concerns for people's immediate safety. Over the last two or three months there wasn't necessarily a particular place in the city where people were congregating.
"That's changed in the last few weeks and now people feel that there was safety in numbers, that they could camp, they could be closer to people in the same situation as themselves.
"That's changed now, they're clearly targeted by the far right and their supporters."
He said the homeless migrants need to be brought off the streets and offered temporary accommodation.
Mr Henderson told RTE's This Week that people who come to Ireland seeking asylum and do not have the means to provide for themselves are legally entitled to reception support of accommodation, shelter and food.
However, he said the system has "broken down over recent months" and there has been an "abdication of clear statutory responsibility" around housing.
"What's happened in reality is that people have in many ways had to fend for themselves," Mr Henderson said.