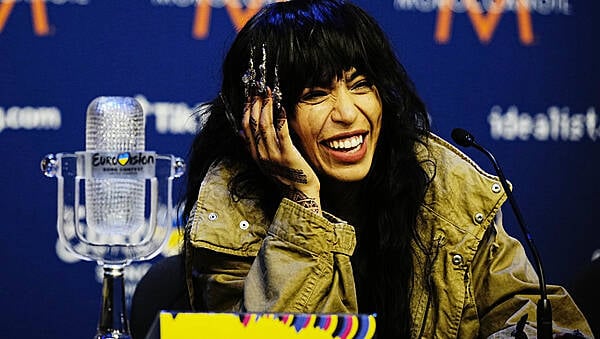 By Eleanor Barlow and Alex Green, PA
Eurovision winner Loreen has said it "would be nice" to duet with Irish singer Johnny Logan – as the only two singers to win the contest twice.
The Swedish popstar claimed her second victory in Liverpool on Saturday with song Tattoo.
She became the first woman to win the contest twice, having first won in 2012 with Euphoria.
The only other person with two Eurovision wins is Logan, who won in 1980 and 1987.
At a press conference after the final, Loreen was asked if she would consider a project with the Irish singer.
She said: "If he wanted to, but what if he says no?
"That would be nice, a ballad maybe."
Loreen's win also means Sweden ties with Ireland for the most song contest victories – with both claiming seven.
Asked why she thought Sweden was so successful at song writing, she joked: "I don't know if it's the bad weather.
"If we had beaches we'd probably sit on them."
She said she thought Ukraine, which was unable to host this year because of the Russian invasion, should "absolutely" have the chance to host in the future and expressed her love for the country.
She added: "It hurts me to see what's going on."
Asked by a Ukrainian journalist about the power of creativity, she said: "For me creativity is spirituality. It does things to us. It is a powerful tool. It can create movements. Look at John Lennon."
She then sang the line "Imagine all the people", from Lennon's song written during the Vietnam War.
She added: "Art is our way of expressing and it is very spiritual because it makes us feel. So use it constructively and collectively we can do some good changes."
The singer said her experience this year had been different to 2012, when she "didn't know to expect".
She said: "It's like going back to a family, we have had an 11-year relationship, we know each other by now.
"This experience was more motherly and effortless."