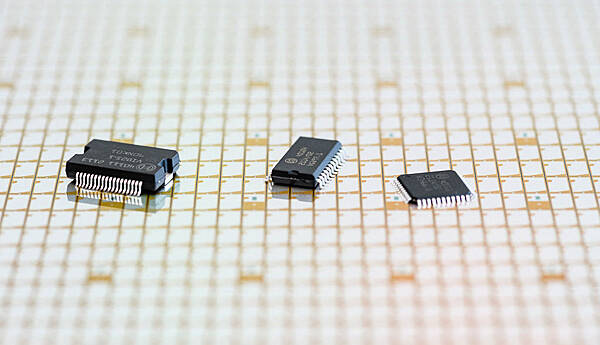 Reuters
A major US chipmaker will invest €630 million in a new research and development and manufacturing plant in Limerick as it looks to boost its production capacity in Europe.
Analog Devices expects to triple its European wafer production capacity and create 600 jobs at the new 45,000sq ft facility in Limerick.
The Massachusetts-based firm makes chips that are used for industrial robots, 5G telecommunications equipment and automobiles. It has been located in Limerick, its European headquarters, since the mid-1970s.
The move follows a similar €100 million investment that ADI announced last year in a facility for innovation and collaboration.
The creation of the 600 jobs will bring Analog's total workforce in Ireland to over 2,000 people.
Speaking about the investment, Analog Devices Ireland chief executive and chair Vincent Roche said: "Since 1976, Ireland has been a critical innovation center for ADI, thanks to its strong academic and research organizations, business ecosystem, and progressive government leadership,
"This next-generation semiconductor manufacturing facility and expanded R&D team will further extend ADI Limerick's global influence.
"Through organic R&D and close collaboration with our customers and ecosystem partners, we are striving to solve some of the world's greatest challenges and enable a more efficient, safer, and sustainable future."
Taoiseach Leo Varadkar said the announcement was "really significant".
In a statement, he said: "This massive €630 million investment is great news for local employment with lots of jobs being created during the construction phase, and 600 high-end graduate jobs. It means a significant expansion in the size and scale of ADI's research, innovation, and development, leading to new, highly innovative products.
"This investment will also mean lots of spin-off jobs and contracts for local SMEs and Irish-owned businesses.
"The future is digital. There can be no such future without microchips and it's great that Ireland is such an important player in the supply chain."