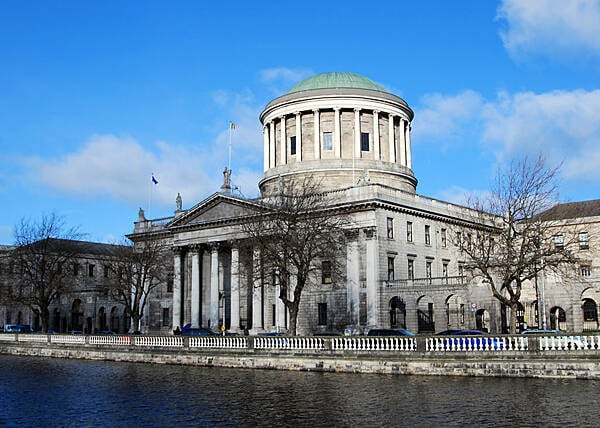 High Court reporters
The High Court has approved a Personal Insolvency Arrangement (PIA) which allows a Galway-based secretary to write-off approximately €3.6 million of debt she owes to financial institutions.
Under the terms of the PIA approved on Monday by Mr Justice Alexander Owens, 59-year-old Winifred Swaine will retain her home at Athena Lodge, Knocknacarra Lodge, Salthill in Co Galway.
The court heard Ms Swaine, who works as a secretary at the solicitor's firm owned by her estranged husband, had total secured and unsecured debts of over €4.16 million.
Her financial difficulties stem from the collapse of the property market some years ago and her creditors include Bank of Ireland, Pepper Finance, Everyday Finance and Mars Capital.
Arising out of her insolvency she obtained the services of a Personal Insolvency Practioner Mr Tom Murray of Friel Stafford, who formulated a PIA with her various creditors.
At the High Court on Monday, barrister Keith Farry Bl for the PIP told the court that Ms Swaine's creditors would fare better under the proposed PIA, which is to be six months in duration, compared to if she was adjudicated a bankrupt.
Counsel said €404,000 remains due to Mars Captial on the mortgage of her home, worth an estimated €530,000.
Counsel said, under the PIA, Ms Swaine's former husband will contribute €200,000 in a lump sum payment to Mars Captial in respect of the mortgage.
Over the next 10 years, Ms Swaine, with the assistance of her husband, will continue to service and make repayments on the remaining €204,000 due on the mortgage, until that loan is repaid in full counsel added.
Counsel said Everyday Finance held a second charge on part of Ms Swaine's home. It was owed €1.81 million by Ms Swaine and held a 15 per cent share in the property.
Under the PIA, Ms Swaine's former husband will also contribute a further €72,000 in a lump sum payment to Everyday Finance, which will then remove the charge it holds on part of Ms Swaine's home. The remainder of what is owed to Everyday will be treated as unsecured debt, counsel said.
Counsel said Ms Swaine will also provide a lump sum of €9,150 to cover her PIP fees and as a dividend to her unsecured creditors who are owed just over €3.6 million.
In approving the PIA, which will allow Ms Swaine to return to solvency, Mr Justice Owens said that he was satisfied that the necessary criteria had been met.