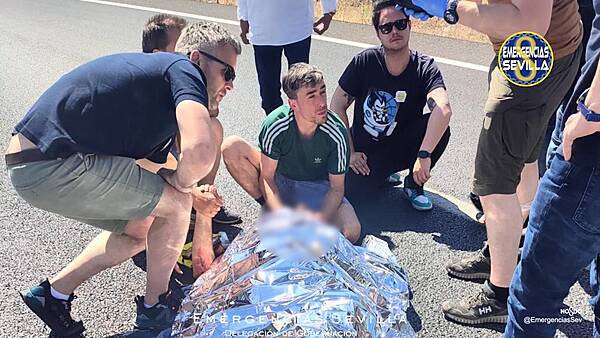 Sarah Slater
Dublin Fire Brigade members saved the life of a seriously injured motorcyclist in Spain on Sunday.
The seriously injured motorcyclist was found on a busy Spanish motorway by Dublin Fire Brigade members as they were travelling to catch a flight home.
Members of the Dublin unit's technical rescue team were returning from a conference/tournament in Seville when they came across the motorcyclist as they travelled to Málaga airport in the south of the country.
The Irish crew were able to cordon off the scene and performed critical interventions on the middle-aged patient as one of their Advanced Paramedics co-ordinated with the local emergency services.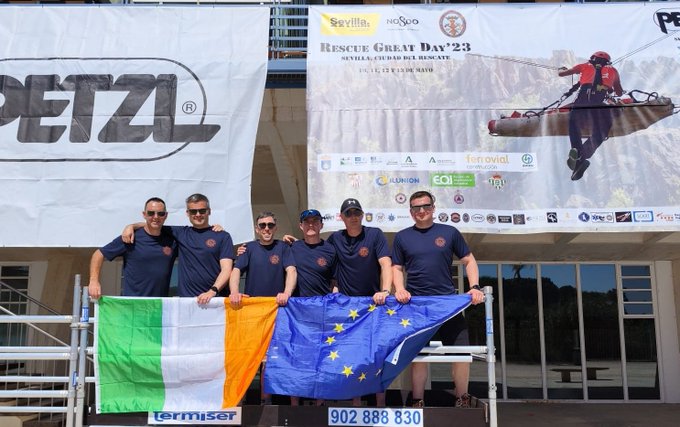 A spokesperson for Dublin Fire Brigade said: "As it happens, one of the team has specific training and experience of motorcycling injuries from race events. Well done to Dave C, Juan, Richie, Cameron, Dave H and John for their quick reactions."
Seville based emergency services hailed the work that their Irish colleagues carried out so far from home.
The Seville based emergency rescue headquarters issued a statement on social media saying: "A team of a Fire Brigade from Dublin Fire Brigade (from) Dublin City Council had been in Seville attending some rescue conferences.
"This morning, they were leaving towards Málaga Airport, driving along A92 and when they were close to Alcalá de Guadaíra they found a biker who had just fallen from his motorbike.
"Without any hesitation, they protected the area, posted signs and got on with it. The flight to Dublin could wait.
"The middle-aged biker was unconscious, with multiple injuries and he couldn't breathe. The team of six paramedics started to help the injured (man) and they managed to stabilise him. He began to breathe and they certainly avoided respiratory failure and a cardiac arrest."
A Spanish team of (Emergency personnel from E061) arrived shortly afterwards to help.
"We hope the biker recovers soon. He cannot imagine who saved his life; the one who was holding his hand encouraging him, or the one who was holding his head to avoid any spinal injury," the statement continued.
"These kinds of stories happen when the vocation for public service has no limit. Thanks a lot, mates."
Members of the public were quick to commend the work of Dublin Fire Brigade. One person said: "Divine intervention at its best, simply gentlemen.
"(They) go above and beyond the call of duty, regardless of what day and time it is simply because of compassion, care and dedication to helping those that need it the most bravo, lads and beat your credit to the professional firefighters.
"Paramedics are all the best in your future endeavours and making this a better world for everyone."