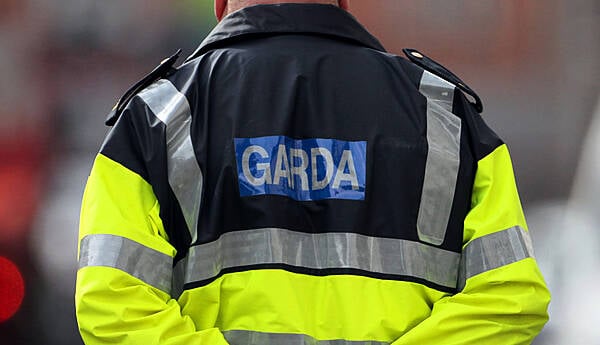 Ken Foxe
Gardaí missed more than 75,000 days of duty last year after they were injured in the line of duty, according to new figures.
There were 20,807 days of absence for officers who sustained a malicious injury while on duty, with a further 20 days when a garda was viciously attacked off duty.
Just over 40,000 days were lost to an accidental injury which happened during work, while 6,822 days were taken following a road traffic incident while working.
Figures released under a Freedom of Information (FOI) request show more than 235,000 days were lost to illness last year, the equivalent of 645 officers off sick on any given day.
Garda manpower during 2022 was around 14,000, which meant each member took an average of roughly 17 days sick leave last year. The biggest category of sickness was critical illness, which was responsible for 25,351 days of sick leave in 2022.
There was also 5,141 days of illness linked to mental health issues, while just over 53,000 days were lost to flu or other viral illnesses, including Covid-19.
Another 9,504 days were lost to musculoskeletal injuries, while around 6,300 days were linked to issues during pregnancy or post-pregnancy. There were also 10,771 days of sick leave where a garda had to undergo surgery, or was recovering after an operation.
Civilians
Among An Garda Síochána's 3,300-strong civilian workforce, there were 46,151 days lost to illness last year. That included 337 where a staff member was hurt while on duty, with civilians facing vastly lower levels of risk than their garda colleagues.
There were 9,139 days lost to critical illness, 14,900 to flu and viral illnesses, and 1,669 days of sick leave for mental health issues.
Pregnancy-related illness amounted to just over 1,700 lost days, while 1,800 days of absence were listed as "surgery/post-op".
A garda spokesperson said the welfare of their personnel was of "paramount importance".
"The management of ordinary sickness levels and injury on duty is part of day to day management of resources within An Garda Síochána and is a key priority for national and local management at daily and weekly management meetings.
"The Garda Commissioner is on record as highlighting the day to day physical dangers and risk to health of being a member of An Garda Síochána. In addition to the physical dangers, shift work, long tours of duty and working outdoors often in inclement weather also add to potential health risks for operational members."