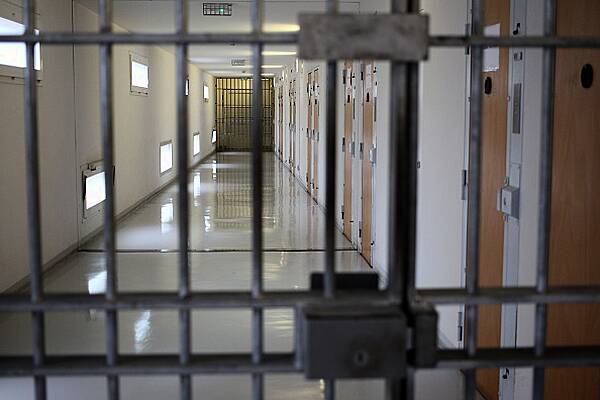 Eimear Dodd
A man has been jailed after pleading guilty to carrying out two unprovoked assaults on another man staying at the same hostel.
Liam Joyce (25) pleaded guilty at Dublin Circuit Criminal Court to two counts of assault causing harm at the Four Courts Hostel and at Merchants Quay, Dublin 8 on June 26th, 2022.
Garda Mark O'Reilly told David Perry BL, prosecuting, that the victim was standing outside the Four Courts Hostel on Merchants Quay at around 10.30pm when he was approached by Joyce.
The victim tried to walk away, but was punched twice by Joyce. The defendant then struck the victim's face with a glass bottle.
The victim went into the hostel, where he saw Joyce at the counter asking the porter for a key card. He told the porter that Joyce had just attacked him, before Joyce assaulted him a second time.
The court heard Joyce punched the man twice in the face, then pulled him to the ground before stamping on his head up to 16 times. The porter attempted to pull Joyce off the victim, and the defendant took a six-inch knife from his pocket, which then fell to the ground.
Joyce turned towards the porter, who backed away. Joyce then returned to the victim, stamped on his head again before leaving the hostel. Both men were unknown to each other before this incident.
When gardaí arrived at the scene, they saw the victim had cuts to his face, along with bruising and swelling. He was taken to hospital and a medical report and photos were submitted to the court.
The victim could not be contacted by gardaí when they sought a victim impact statement.
Identification
CCTV was obtained and played to the court. Joyce was identified by two hostel workers and was arrested. Nothing of evidential value was obtained from interviews, the court heard.
Joyce, with an address at the Four Courts Hostel, Merchants Quay, Dublin 8, was remanded in custody from September 5th, 2022, until March 29th when he took up bail. He has a number of previous convictions including for assault and road traffic offences.
Gda O'Reilly agreed with Pieter Le Vert BL, defending, that his client's guilty plea was of value to the prosecution. He also agreed that both men happened to be staying at the same hostel and were not known to each other before this incident.
Mr Le Vert told the court that his client is homeless, has difficulties with drink and drugs, and has mental health issues. Joyce has a sporadic work history and has had no contact with his family for a long period of time.
Defence counsel said his client had had items stolen while staying at the hostel and felt staff were allowing this to happen. Joyce had also been assaulted by another man at the hostel.
Mr Le Vert said his client had been drinking and was very angry on the night in question.
He said Joyce has no real memory of that night and was mortified and ashamed when told what had happened. The court heard Joyce has engaged with the services of the Peter McVerry Trust.
Mr Le Vert asked for as much leniency as possible for his client.
Judge Nolan said these were "two particularly bad, unprovoked assaults" and noted that Joyce has relevant convictions for assault. He said the court accepts Joyce has had difficulties in his life and mental health issues.
The judge imposed a 28-month sentence, backdated to September 4th, 2022.