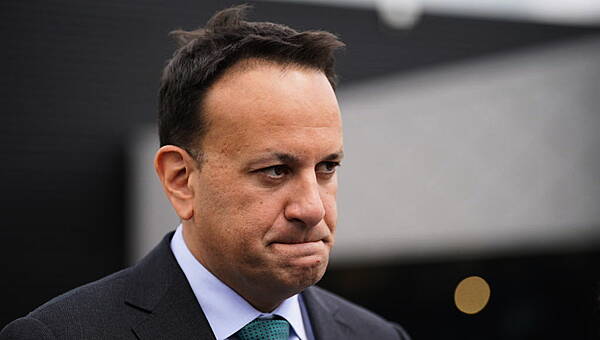 David Young, PA
People must unequivocally reject the violent targeting of migrant camps by far-right activists, the Taoiseach has said.
Leo Varadkar said he was "shocked and horrified" at scenes in Dublin in recent days when anti-immigration protesters descended on makeshift refugee camps.
Tents were dismantled and later set on fire at one of the sites in Dublin city centre on Friday night.
Mr Varadkar's comments came as Minister for Integration Roderic O'Gorman pledged to make available hundreds of extra beds to asylum seekers who have no accommodation and are sleeping rough.
As of Friday, around 480 international protection applicants were without accommodation in the State.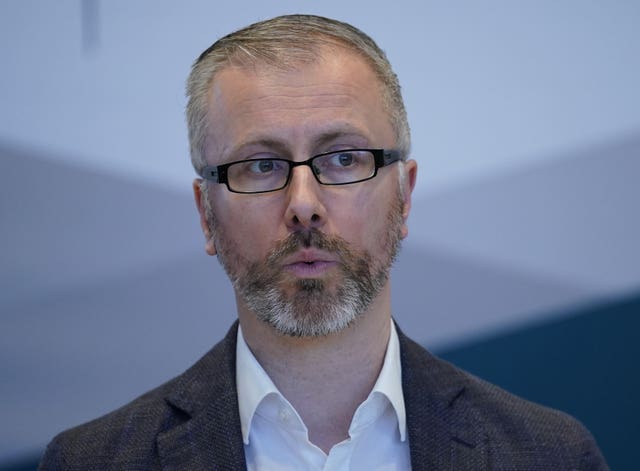 Many of those migrants are sleeping in tents in makeshift camps on city streets.
Two of the camps in Dublin city centre were targeted by anti-immigration protesters in recent days, with parts of tents and furniture burned at one of them.
Mr O'Gorman and Minister for Justice Simon Harris are due to meet Garda representatives this week to discuss the policing response to the protests and associated violence.
"I'm really shocked and horrified to see what happened in Dublin the last couple of days," Mr Varadkar told reporters in Limerick on Monday.
"Whatever people's views are about immigration or asylum seekers or anything like that, these are human beings and no human being should be treated in the way that people were treated with those protests and the fires the other night and I condemn it unreservedly.
"I know the Garda Commissioner (Drew Harris) is involved in carrying out a full investigation so we find who's responsible and make sure they're brought to justice so they can't harm anybody else."
Mr O'Gorman acknowledged the accommodation system was "under real pressure right now".
"And as long as people are being left unaccommodated, it's not working as it should," he told RTÉ Radio One.
The Minister said the Government was responding to an "unprecedented situation" and was currently accommodating 84,000 people, including Ukrainian refugees and international asylum applicants, compared with 8,500 people at the start of last year.
"So irrespective of how robust the system you have, when you have that kind of increase you're going to put a strain on it," he said.
"And we see that same strain on systems across Europe, but we have to do better in terms of meeting our obligations to international protection applicants, so that's why we've been looking at all options in terms of bringing additional beds into the system.
"We're accommodating people in hotels and former barracks, in refurbished offices. And it's through this work that over the next week we'll be in the position to make a significant amount of offers of accommodation to people who up to this point have been unaccommodated and that will provide them with accommodation, with relevant services and with safety."
One mid-to-longer-term option the Government is considering is the use of floating accommodation, such as cruise ships or so-called floatels.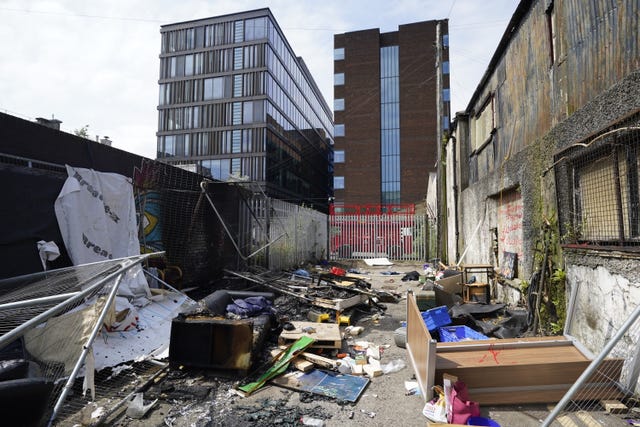 Mr Varadkar said the Government is doing all it could to source accommodation for international protection applicants who are currently sleeping rough.
He added: "Let's not forget the bigger picture here. You know the last year or so we've taken in 100,000 people from other parts of the world, mainly from Ukraine, but from other parts of the world as well, and almost all of those have been provided with accommodation.
"But it's a refugee crisis on the scale that we've never experienced in our history and, yes, we are at a point where we're finding it difficult to provide accommodation to everyone who comes here, but we'll certainly turn nobody away."
Mr Varadkar said he was worried about the far-right protests.
"Ireland is a country like any other country, there is always going to be an element of people who have far-right views or racist views and an element of people who will turn to violence, but I think we as a society have to reject that unequivocally," he said.
"No human being should be burned or attacked or have to face this kind of hatred, no matter where they're from or what their backstory is. No human being should be treated in that way."
Echoing the Taoiseach's sentiment, Mr O'Gorman said: "Obviously people have the right to disagree with government policy, people have the right to protest.
"But they don't have a right to intimidate people, they don't have a right to commit acts of violence."