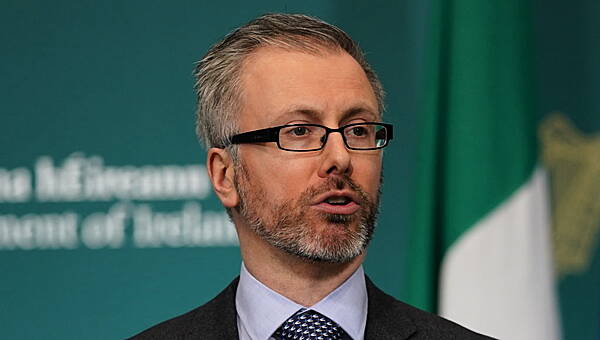 Kenneth Fox
A developer retained by the Department of Integration to accommodate 80 Ukrainian refugees on the site of a protected building has been served with an enforcement order by Kildare County Council.
The local authority issued the enforcement notice, calling for the conversion of protected structure Ryevale House in Leixlip into a multi-occupancy commercial building to be halted, and the building restored to its former state, on May 10th.
As the Irish Examiner reports, the notice was issued to builder Derek Hallinan, who works for developer Ronan Mallon, who first acquired Ryevale House for €1.6 million last year.
The notice gives Mr Mallon's firm Coldec Properties six months to comply with its directions or risk the commission of an offence under the Planning and Development Act 2000.
Kildare County Council's opposition to the conversion of Ryevale House, a listed building, had been well-flagged, with the local authority having issued a letter to the developer on March 10th warning against proceeding with the alteration of the building.
However, Minister for Integration Roderic O'Gorman had previously informed local representatives and locals in Kildare that the plan to host Ukrainian refugees in Ryevale was "consistent with planning law".
Last month, Coldec informed Mr O'Gorman that, in the opinion of the company's planning consultant, the accommodation of the female refugees, who began arriving at Ryevale House on March 31st, did not amount to a material change of use from a single-occupancy to a multi-occupancy residence.
On foot of that communication, the minister said he would be ignoring Kildare County Council's assertion, issued on March 7th, that the use of Ryevale as an accommodation centre breached planning law.
He said that while his "department notes the concerns of local residents regarding the use of the property, the department must avail of all accommodation offers made to it in order to meet the basic needs of applicants, to comply with Ireland's obligations under national and EU law and to prevent homelessness in as far as it can".