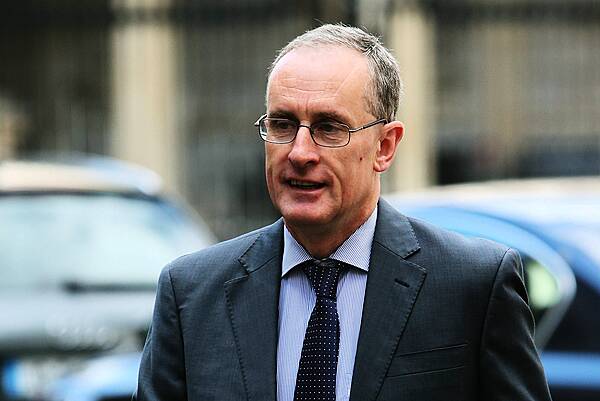 Sarah Slater
Dublin City Council's chief executive has refused to be drawn on when he will step down from the role he has held for the last 10 years.
Owen Keegan has held the highest paid local authority position since September 2013 and the longest anyone can be chief executive is 10 years.
At a recent council meeting, Labour Councillor Dermot Lacey questioned if there had been any communication with the Public Appointments body on the recruitment of a new Chief Executive and what role councillors will have on the recruitment, terms of reference and appointment.
Mr Keegan's role which normally lasts seven years was extended by three years by agreement with the Lord Mayor of Dublin and city councillors.
However, Mr Keegan said: "A date for advertising the position of Chief Executive has not yet been set. The recruitment process is managed by the Public Appointments Service.
"The appointment of the Chief Executive is a reserved function of the council following the consideration of a recommendation of the Public Appointments Service."
However, Cllr Lacey believes the process of how the council chief executive is appointed needs to be changed.
Mr Keegan is the highest paid local authority chief executive in the country, receiving €196,486 four years ago according to the Department of Housing.
"Councillors are not involved in the process due to the terms of reference of such appointments and they should be. Elected members deal with the council daily through various committee and other meetings, so we should have more say. Neither should the naming of a new CEO be a political appointment," Cllr Lacey explained.
"The role of manager is a very complex role and all our CEOs in the past have carried out their duties well. I don't begrudge the amount of money paid to the council's CEO but full-time councillors are paid €27,000 for all the work we do so we desire to have some input."
Legally, a chief executive appointment is a reserved function, which means councillors must back the chosen candidate however, this rarely voted against and if that was to happen they have to give reasons why they are opposed.
"No one is going to state the reasons why they are opposed to a CEO appointment as they will end up having to go to court."
Cllr Lacey said there should be an overhaul of how the council functions. "The number of councillors needs to be smaller and they all should be full-time. The council CEO should not be acting as the middleman between the Department of Housing and councillors either.
"I believe there will be a very big turnover of councillors in the local elections next May due to not having enough of a say, poor pay and trying to hold down other jobs."
Informed council sources have indicated that Mr Keegan is expected to step-down from his role before September as it is understood he has accrued leave days.
Over the coming months the Public Appointments Service will begin recruitment to find a successor.
As Chief Executive of DCC, Mr Keegan is responsible for the day-to-day operations of the council, implementing decisions and working with councillors and staff to implement DCC's vision for a creative and sustainable city.
Mr Keegan was previously chief executive of Dún Laoghaire/Rathdown County Council for seven years. Before joining DLR, he worked for DCC, first as an assistant city manager and then as director of traffic.
Before October 1993, he worked as an economist for DKM Economic Consultants and Davy Stockbrokers. He has also worked in the Department of Finance, the Economic and Social Research Institute (ESRI), and—for two periods—in the Department of the Environment, Community and Local Government.
Last year there were numerous calls for Mr Keegan to resign from his post over a damning TV report on the Capital's main thoroughfare O'Connell Street over violent attacks and public drug dealing and taking.
Social Democrats deputy for Dublin Central Gary Gannon called for his resignation along with Fine Gael councillor Ray McAdam