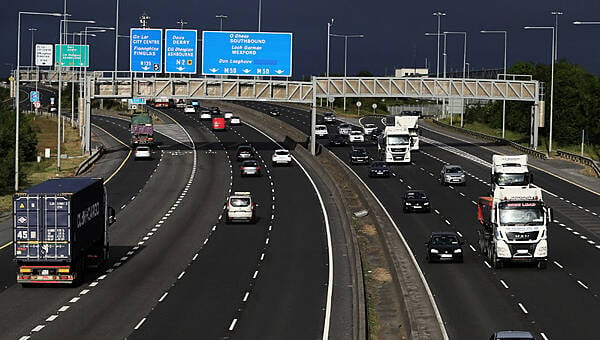 Ray Managh
A Dublin woman, who sought €60,000 in damages having claimed she was injured when she was forced to slam on her brakes on the M50 to avoid a collision, has had her case thrown out by a judge.
Judge James O'Donohoe told hairdresser Deborah Poole (49), "no collision, no claim", after he was told there had been no impact between the two cars in question.
Barrister Raymond Delahunt told the Circuit Civil Court that Ms Poole, of Railway Road, Clongriffin, Dublin, had taken the claim against his client, Nichola Ann O'Mahony, of Moylaragh Court, Balbriggan, Co Dublin.
He said Mr Poole's only alleged grounds for her case was that she had suffered a neck injury as a result of having been forced to make what she claimed was a violent braking manoeuvre to avoid a collision with Ms O'Mahony's vehicle.
Mr Delahunt, who appeared with Kelly Grant of Pembroke Solicitors for O'Mahony and AIG Insurers, said there had been no collision between the two cars, adding that in his 29 years at the Bar he had never come across a case where someone had sued for damages for personal injuries in a "no-collision road traffic accident".
Judge O'Donohoe had heard the case earlier but adjourned the matter, asking both legal parties to carry out detailed research as to whether there was any legal justification in law for such a claim.
The court had heard that Ms O'Mahony's car had collided with another vehicle on the M50 in March 2018. Ms Poole alleged she had been forced to violently slam on her brakes to avoid hitting Ms O'Mahony who, she alleged, had veered across her lane after hitting the other car.
Ms Poole said she had been following Ms O'Mahony's car prior to the collision with the other car and had suffered a neck injury as a result of her sudden braking manoeuvre.
Mr Delahunt told the court he had been unable to identify any Irish case law whereby a plaintiff had successfully demonstrated they were entitled to recover damages where no collision occurred.
Judge O'Donohoe then said Ms O'Mahony had no case to answer and struck out Ms Poole's claim, ordering her to pay Ms O'Mahony's legal costs.