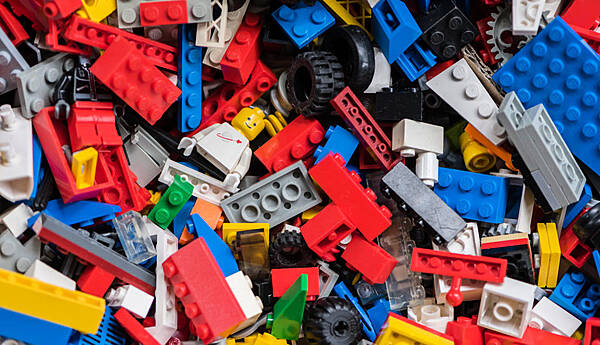 Gordon Deegan
The new Lego store on Dublin's Grafton Street recorded average weekly revenues of €213,547 last year.
On August 18th last, scores of Lego fans queued at 41 Grafton Street for the much anticipated opening of Lego's first dedicated retail store here.
Now, new accounts show that the Lego Ireland Ltd has been able to translate that enthusiasm into hard cash after the firm recorded revenues of €4.05 million last year.
The €4.05 million works out at an average weekly revenues of €213,547 for the 19 weeks trading from August 18th last year.
The new store feature Lego's new retail platform which blends physical and digital experiences in an immersive way, and also allow shoppers to create personalised products.
The directors state that Lego opened its first brand retail store last August and "overall, it was a very satisfactory period for Lego Ireland Ltd".
The directors state that they are satisfied with the financial performance for the period.
The firm recorded a gross profit of €1.53 million after cost of sales totalled €2.52 million.
After administration expenses of €1.43 million are taken into account, the firm recorded an operating profit of €94,572.
Net interest payments of €85,771 resulted in a modest pre-tax profit of €8,801. The company paid corporation tax of €5,611 resulting in a post tax profit of €3,190.
The profit takes account of non-cash depreciation costs of €87,127 and inventory write down of €22,068 along with foreign exchange losses of €16,701.
The accounts show that in May of last year, three months prior to opening, the firm received a capital contribution of €699,950 from its parent company, Lego A/S.
On the company's going concern status, a note states that the entity has profitable operations and has no liquidity concerns.
The note does state that "the current economic conditions continue to create uncertainty, particularly over the level of demand for the company's products".
The accounts put a book value of the firm's property of €3.58 million at the end of December last year and €1.92 million on the firm's fixture, fittings and equipment.
At the end of December last, the firm employed 42 people. The company's shareholder funds totalled €703,190 while its cash funds totalled €146,529.
Globally, in 2022, the Danish headquartered Lego recorded sales of 64.6 billion Danish krone (€8.68 billion).
In 2022, the company opened 155 shops worldwide with around half of them in China.