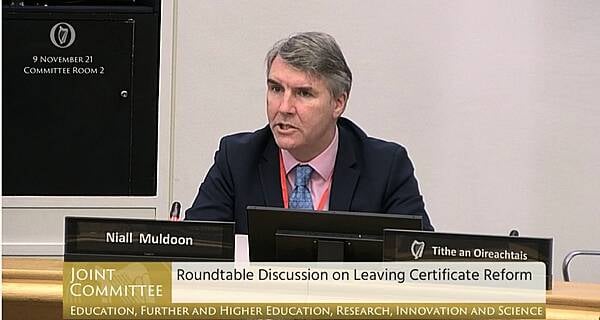 James Cox
Last year was the busiest for complaints since the establishment of the Ombudsman for Children's Office.
There were 1,812 complaints made in 2022.
Education is the sector from where most complaints were received with bullying, expulsion or suspension and school transport among some of the most common issues complained about.
In its annual report for 2022 Tusla also comes under the spotlight, with complaints including how they communicate with service users and their families, social workers and supports for families.
Ombudsman for Children Dr Niall Muldoon says Ireland is starting to fall behind on children's rights.
Dr Muldoon told Newstalk: "The State is starting to fall behind on children's rights and not progressing in the way they should do.
"Our biggest issues were around education, health and justice… and also complaints in relation to Tusla. We just feel that the time has come for the State to incorporate the UN convention on the rights of the child into our legislation."
Dr Muldoon added: "Children and families are finding lots of services are letting them down in regards cooperation between them. These are areas that the Goveernment have known about for a long, long time.
"Children in child poverty, homelessness, these issues have been around for the last five, ten years. And anything that has been tried by the Government has not succeeded so the State needs to step up its game."