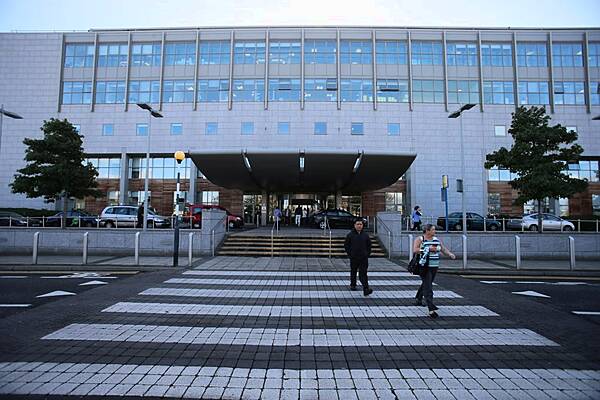 Aodhan O'Faolain
The widow of a 45-year-old man from Co Meath who died several days after undergoing an elective medical procedure to treat his cancer at a Dublin hospital has settled High Court actions brought over the standard of care he allegedly received.
Following the death of her husband, Sean Lundy, in May 2017 his widow, Susan Lundy, sued St Vincent's Hospital for nervous shock she claimed she suffered and over the fatal injuries he allegedly sustained while he was a patient at the hospital.
Mrs Lundy, of Somerville Ratoath, Co Meath, alleged the hospital was negligent towards her husband, and had breached its duty of care to him.
Mr Lundy's treatment at the hospital, it was also claimed, fell "far below the standard of care that should have been made available to him" and had resulted in his death, it was alleged.
The claims were denied and the settlement was made without an admission of liability by the hospital. The terms of the settlement are confidential.
However, one aspect of the claim, the statutory payment of a solatium of €35,000 to Mrs Lundy, which is to be used for the benefit of the plaintiff and the couple's three minor children, was required to be formally approved by the High Court.
The payment is for the mental distress suffered by Mr Lundy's family.
Whipple procedure
Represented by Barney Quirke SC, with Esther Earley Bl instructed by O'Brien Murphy solicitors, the court heard that on May 10th, 2017, Mr Lundy underwent a procedure known as a Whipple procedure, which is used to treat a malignant bile duct stricture.
Following his surgery, it was claimed he became very ill and went into shock, which was caused by internal bleeding, and he underwent further surgery.
It was claimed that after the emergency surgery he was placed in the hospital's intensive care unit (ICU). After two days, the court heard he was moved out of intensive care because the bed in that unit was required for another patient.
It was further claimed that following his transfer to another unit in the hospital, Mr Lundy was given food orally. However, this allegedly caused him to vomit, and accidently breath some food into his lungs, resulting in him developing severe respiratory problems.
Mr Lundy died on May 15th, 2017, five days after undergoing the procedure.
Among the allegations made against the hospital, Mrs Lunday claimed the defendant failed to carry out the surgical procedure in a competent manner and failed to carry out proper assessments of his condition after her underwent the operation.
The defendant had also failed to keep Mr Lundy in the ICU following his emergency follow-up surgery, she alleged, and had transferred him when his condition required him to be kept in the unit.
He should not have been fed orally in the post-operative unit to which he was moved, Mrs Lundy further claimed, and he was allowed to develop respiratory problems, which were allegedly not properly monitored.
St Vincent's denied all of the claims.
The payment was approved by Mr Justice Paul Coffey, who, after formally striking out the claims, extended his sympathies to Mrs Lundy and her family.