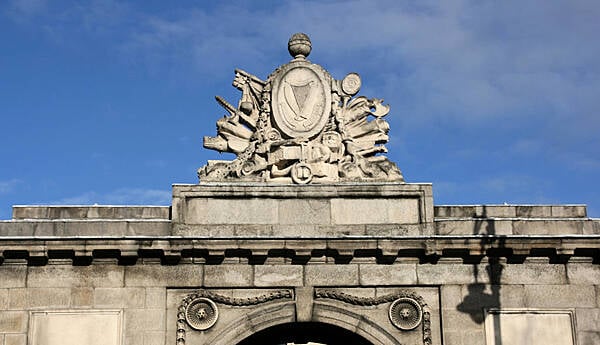 Gordon Deegan
A 24-year-old Clare man lunged at a 16-year-old Ukrainian teenager with a large kitchen knife in a violent disorder incident in Shannon, a court has heard.
At Ennis District Court on Wednesday, Detective Garda Colm Moriarty played CCTV footage of the incident which occurred on a footpath and road adjacent to Shannon town centre at around 10pm on June 18th, 2022.
Det Garda Moriarty told Judge Mary Larkin the CCTV footage showed Daniel Harty running over and allegedly swinging a kitchen knife at the teen.
Det Gard Moriarty said Mr Harty then lunged at boy with the knife.
Giving background to the incident, Det Garda Moriarty said a brother of Mr Harty allegedly took a smoking vape off two 16-year-old Ukrainian teenagers and the situation escalated.
The garda said four other males were with Mr Harty, including three juveniles. He added the CCTV footage also shows a Ukrainian mother trying to usher Mr Harty away from the teenager.
In the case, Mr Harty, of Inis Eagla, Shannon, is charged with violent disorder by engaging with four other named males by using or threatening to use unlawful violence that could cause a person to fear for their safety at Shannon Town Centre on June 18th.
Mr Harty is also charged with producing a kitchen knife in the course of a violent disorder incident at the same location on the same date.
After hearing an outline of the evidence in relation to the allegation of violent disorder, Judge Mary Larkin said she would decline jurisdiction.
The case will now be transferred to the Circuit Court, which has broader sentencing powers.
Sergeant Aiden Lonergan said the case could be adjourned pending consent from the Director of Public Prosecutions for the case to move forward on indictment.
Judge Larkin granted legal aid to solicitor Stiofan Fitzpatrick to represent Mr Harty.
The accused is on bail concerning the charges and was further remanded on bail to appear at Ennis District Court on May 24th.