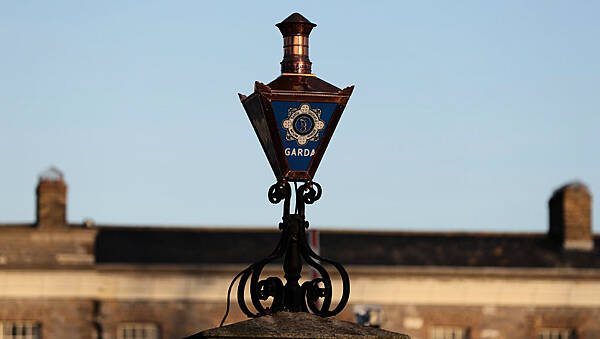 Vivienne Clarke
The 'thin blue line' is getting threadbare, a representative for the Garda Representative Association has warned about difficulties An Garda Siochana is facing with recruitment and retention within the force.
Ronan Slevin, deputy general secretary, told RTÉ radio's Morning Ireland that there are 700 fewer gardaí now than there were in 2020. Recruitment targets have been missed repeatedly, he said.
There was low morale within the force, which was not recognised by the Garda Commissioner. Changes needed to be made to keep people in the job, to encourage them to stay, he urged.
"We are struggling to get members into the job and we're struggling to retain members in the job as it stands. And that thin blue line is getting threadbare day by day. We had a commitment this year to have a thousand gardai going into Templemore. So far in February there was supposed to be 200. We had 134.
"This month that was supposed to be 225, we had 155 who went in. Last year we had a commitment for 800. Less than 300 guards entered Templemore. We're experiencing between 400 and 500 resignations and retirements every year".
Mr Slevin pointed out that for trainees entering Templemore they received only €4.60 per hour for the 32 weeks that they are in training. "These are people that possibly have families and mortgages, and they have to have some amount of savings to make their commitment to enter training".
It would not have gone unnoticed also that there had been an increase in the number of assaults of gardai – over 1,000 last year, he said. There was also the issue of work-life balance which was highlighted by arguments over rosters.
Mr Slevin said that the Garda Commissioner had told the GRA conference that he did not believe there was a morale problem. "You can't fix the problem unless you actually believe there is one. So I think, first of all, he has to accept, he has to listen to the members on the ground, and he has to make changes that keep the members in the job.
"There has to be something to encourage them to stay on. So if that means giving them a better work life balance, improving their conditions, well then that has to be done. And that's something he can do immediately".
Events like anti immigrant protests were a further drain on existing resources, he said. "So if we are required to give more resources to these protests, there's somewhere else within the service that's been affected as a result of that".