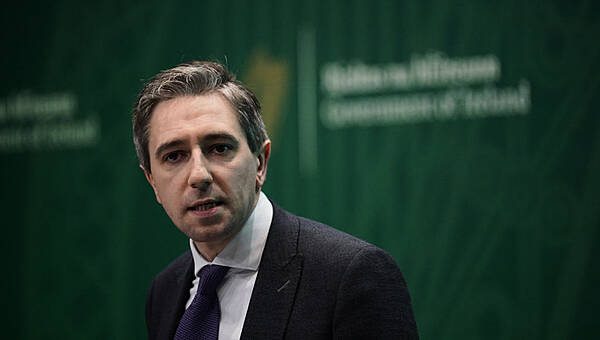 By Gráinne Ní Aodha, PA
Minister for Justice Simon Harris has said the Irish Government will not forget its duty to victims and survivors of the Troubles.
The minister's comments come on the 49th anniversary of the Dublin-Monaghan bombings in which more than 30 people were killed.
Three of the four no-warning bombs took place in Dublin city centre and one in Monaghan town on May 17th 1974.
No-one has ever been convicted over the bombings that have been blamed on loyalist paramilitaries.
An official memorial in the Irish capital honours the 35 victims of the bombings, which include two unborn babies.
Martha O'Neill, whose husband Edward was killed, and two sons were injured in one of the blasts in Dublin, lost her unborn baby girl Martha in the aftermath of the atrocity.
Another victim, Colette Doherty, had also been pregnant when she was killed.
"It is hard to believe that on a day such as this all those years ago, ordinary people going about their daily lives had those lives so callously and brutally attacked," Mr Harris said.
"But, like so many other incidents of violence on this island during the Troubles, that was the tragic reality for those caught up in the bombings on that day.
"The scale of this atrocity will always be remembered.
"It was the greatest loss of life on a single day of the Troubles, and it continues to affect countless families.
"The Government is fully committed to seeking out the truth behind those events and, hopefully, to secure some measure of comfort for the victims' families and the survivors.
"Twenty-five years on from the Good Friday Agreement, it is important that we remember what has been achieved since 1998, but also challenge ourselves to take up the crucial work of reconciliation.
"The Good Friday Agreement recognised the need for a particular acknowledgement of the position of victims."
Last week, Mr Harris met with the families of the Disappeared, including Oliver McVeigh, the brother of missing 19-year-old Columba McVeigh.
"So many on this island have been affected by the multitude of horrific acts that were carried out during the Troubles and the Irish Government will not forget our duty to victims and survivors," Mr Harris said.