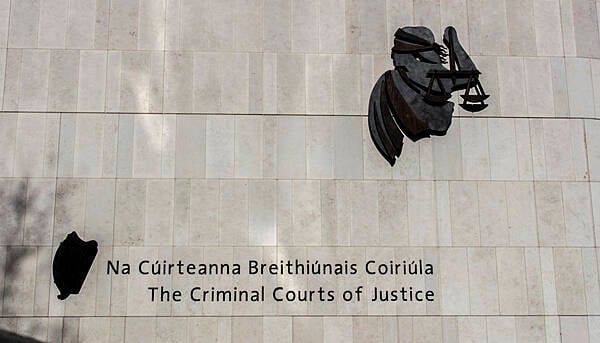 Sonya McLean
A man accused along with other family members of various sexual offences against members of his extended family told gardaí that his father should be punished for having a child with his own daughter.
The 38-year-old man, is the third accused in the trial at the Central Criminal Court. He is on trial along with his father, two brothers and mother.
He, his 66-year-old father, and his two brothers aged 40 and 41 are charged with numerous counts of sexually abusing four members of their extended family, who were all children at the time.
His 63-year-old mother is also on trial charged with assaulting her nephew and granddaughter and assisting one of her sons who allegedly anally raped her granddaughter.
The court has heard that the alleged offences occurred between 1999 and 2005 in various locations around the country. The jury has been told that the complainants and the accused are all part of an extended Traveller family.
There is a total of 126 counts on the indictment before the court. The five defendants deny all of the charges against them.
The 38-year-old accused had pleaded guilty to a total of 36 charges including 22 counts of raping his sister, along with four counts of sexual assault and six charges of oral rape.
He has further denied two charges of anally raping his niece and two charges of anally raping his male cousin.
On Wednesday, the jury heard this man's interview with gardaí during which he said the HSE told him that his own father was the father of his sister's child.
He said his father should not have done what he had. "He should not have a child with his daughter. He should be punished for it – not us," the man told gardaí.
He said he did not know why his sister was dragging him into it. He said she should have to come to him and his mother first and "we would have sorted it out, brought her to the gardaí".
The man said a social worker told him about the allegations that his sister made about him. He told gardaí that he had protected his sister from bullies and he was protective of her.
I am not animal I wouldn't do that to my sisters
"I told him I am not animal I wouldn't do that to my sisters, I have a wife and kids at home – I love them to bits," the man told gardaí.
He said he could not understand why she would make the allegations up about him but maybe to get back at his mother. He said he "would climb a rope and hang myself rather than touch my sister".
The man continued to deny each of the allegations as the gardaí read out his sister's statement to him and explained how the woman had brought the gardaí to the various locations where she claimed she had been abused by her brother.
"I am not that much of animal. I don't know where she is getting her lies from," the man replied.
"No, I never laid a hand on her," he said as further allegations were put to him. "I never harmed a soul".
When asked by gardaí – "If you had sex with your sister – would you tell anyone?" the man replied "I wouldn't have sex with my sister."
When gardaí told him that it was the most harrowing story they had ever heard, the man replied "my heart is hurting. My father made a mistake. I never hurt my sister".
The jury also heard the 41-year-old man's interviews with gardaí. He has pleaded not guilty to a total of 31 charges including two charges of anal rape and one charge of raping his niece.
Additionally, he has denied 21 counts of raping his sister, four charges of sexually assaulting her and three charges of orally raping her.
This man was first asked about his sister's allegations about him. He told gardaí that he hadn't a clue as to why she would make the allegations about him.
He said he was shocked about the allegations. "It hurts you," he said before he agreed with a suggestion from the gardaí "that for a brother to do that to a sister is absolutely horrific".
The man was interviewed again in relation to the allegations his niece had made against him.
'That's sick'
He denied that he had an intimate relationship with his niece and when he was asked if he ever had a physical interaction with her – he replied "No – that's sick".
The man said he had never been alone together with his niece and the first he heard of her allegations against him was the morning of that interview.
"She is lying – what can I do," the man replied.
The men's sister now 36, gave evidence last Thursday that from the age of seven or eight, her father allegedly sexually assaulted her numerous times a week. This would include him touching her genital area and breasts.
She told Shane Costelloe SC, prosecuting, that from the age of 11, her father raped her several times a week until she moved away at the age of 18.
Mr Costello asked the woman if her father was the only one to do these things to her, and she replied, "No, my three brothers did the same". The woman told the court that three of her four brothers each raped her multiple times a week from the age of 12 to 18.
The court heard the alleged rapes would occur in the caravan and car at the side of the road in locations in Connacht and Leinster. The alleged rapes would consist of oral rape and vaginal rape.
Dominic McGinn SC, defending the third accused, suggested to the woman following her direct evidence last Thursday, that his client never sexually abused her, and she replied: "Yes, it did happen."
Civil action
On Wednesday, the woman was re-called to continue a cross-examination with Mr McGinn to allow him to put a document to the complainant, which was used in relation to a previous civil action she had taken.
The woman agreed that in order to complete the document for the civil case she spoke to a solicitor about what had happened to her and "action was taken because of your instruction".
Mr McGinn said on the basis of what the woman told the solicitor, legal documents were prepared for that civil case so the court would know what the case is about.
Mr McGinn told the complainant that this document outlines that she was both physically and sexually abused throughout her childhood, starting when she was nine.
Counsel said the document outlined that the woman's father began by touching her at that age and the abuse escalated to full intercourse by the time she was 12 years old.
The document also outlined that the woman was abused by her brothers, but Mr McGinn told the woman that it is "not clear in this part whether you mean physical or sexual abuse".
Mr McGinn said the document outlined that the woman was forced to have sex with her father and one of her brothers, until that brother moved away. It also outlined that a second brother forced her to have sex which stopped when she was 16 years old.
Counsel said to the woman that at no point in the document does it describe any sexual abuse by his client, the third accused.
"Never at any stage are there any details or any allegation at all against my client. I suggest that he didn't sexually abuse you," Mr McGinn said.
"That is not true. He did," the woman replied.
The woman was re-examined by Mr Costelloe and agreed that she cannot read and confirmed that the document outlined by Mr McGinn was never read to her.
She agreed that the document was used in a civil case that was later settled "without the judge".
Mr Costelloe read another paragraph from the same document which stated: "'The plantiff was sexually assaulted by three of her brothers' – that is part of the claim that was made by you?" counsel asked. "Yes," the complainant replied.
The trial continues before Ms Justice Mary Ellen Ring and a jury.
---
If you have been affected by any of the issues raised in this article, you can call the national 24-hour Rape Crisis Helpline at 1800-77 8888, access text service and webchat options at drcc.ie/services/helpline/, or visit Rape Crisis Help.
In the case of an emergency, always dial 999/112.