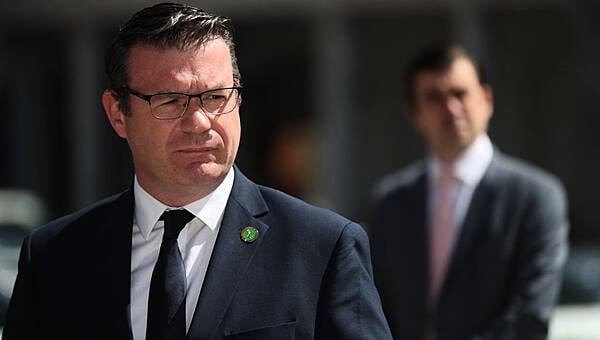 Vivienne Clarke
Former Labour party leader Alan Kelly TD has described the prosecution of the Garda involved in the 2021 crash which killed three men on the M7 as "simply is disgraceful".
"I couldn't believe it that we found out from a coroner's report that this Garda is going to be charged," he told Newstalk Breakfast.
"As I'm talking to you, he still doesn't know what he's been charged with, which is absolutely incredible. These three individuals, unfortunately, died at this incident, but these three individuals had over 200 convictions.
"These individuals went down the wrong side of a motorway and through their driving they ended up being in an accident which unfortunately they died from.
"Now it is a garda who was driving the car who was trying to apprehend them when they refused to stop, who's been charged.
"These gardaí were doing their job – they're trained, they're doing their job. The idea that we are going to be able to get recruits when this is what's going to happen to some of them if they do their job properly.
"It's saying to criminals, drive down the wrong side of a bus lane or a road or on a footpath – the gardaí won't pursue because they were afraid they're gonna get prosecuted themselves.
"It's been said at the Coroner's Court that this is pending, so he's sitting there doing his job, waiting for this phone call or the summons.
"Granted, if gardaí do wrong, of course, they have to be treated the exact same way as anyone else."
"The idea that gardaí should be prosecuted simply is disgraceful. You might as well make tea for the criminals at this rate instead of being able to apprehend them."