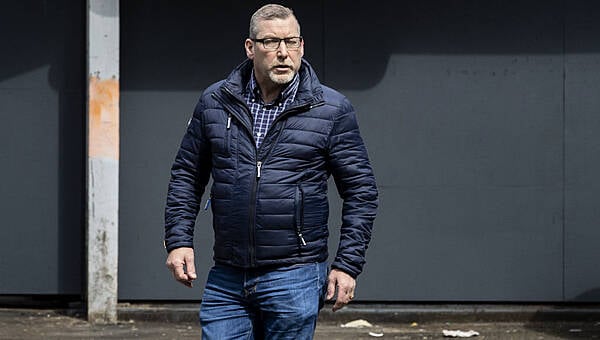 By Rebecca Black, PA
An industrial tribunal has been urged to consider that a lorry driver could not have foreseen that live-streaming from an Orange Hall would have resulted in the broadcasting of a chant mocking the murder of Michaela McAreavey.
Andrew McDade is claiming unfair dismissal by his former employer in the aftermath of the Facebook Live broadcast last May.
He had been attending an event at Dundonald Orange Hall when he live-streamed footage, including the singing of a song which appears to mock the daughter of former Tyrone GAA manager Mickey Harte who was murdered while on honeymoon in Mauritius in 2011.
A 30-second clip from the four-minute broadcast went viral on social media and sparked widespread condemnation across the political sphere in Northern Ireland and beyond.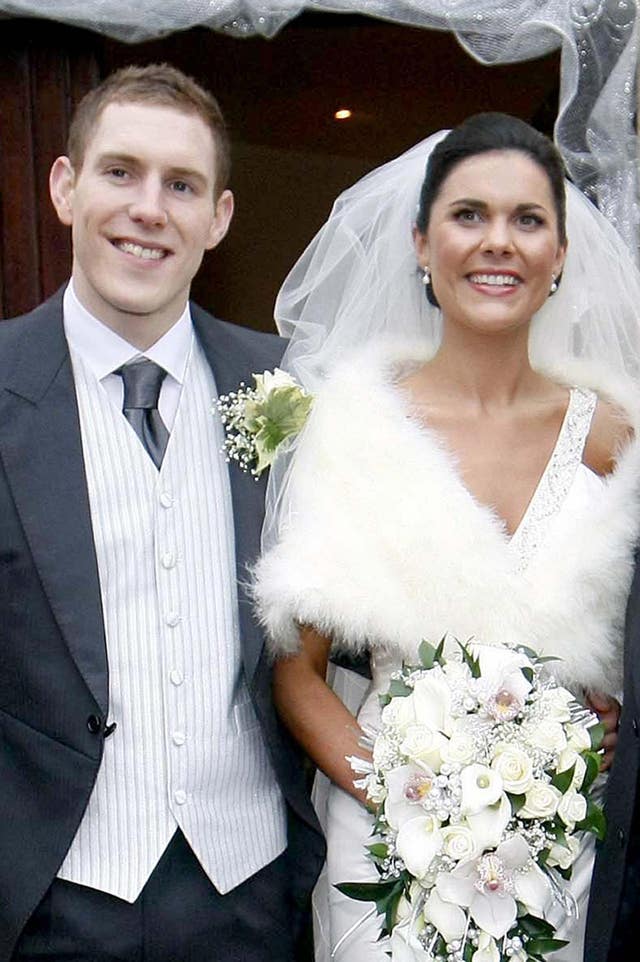 Mr McDade's former employer, the Norman Emerson Group, became linked with the video because Mr McDade's Facebook profile description included its name, and said it was forced to act amid reputational damage.
Mr McDade was suspended on June 3rd, while an investigation was carried out, and then dismissed following a disciplinary meeting. He did not appeal against his dismissal last year.
On Tuesday the tribunal heard the full four-minute video was not available because Mr McDade deleted the video and his Facebook profile in the early hours of June 3rd after receiving threatening messages, and fearing for his safety.
During the industrial tribunal hearing in Belfast, representatives from Norman Emerson Group said they feared reputational damage to their firm, which included the GAA among its customers, after the clip went viral and they received complaints.
Making his final submissions, Mr McDade's representative, Jamie Bryson, said his client had not appealed against his dismissal at the time due to confusion.
He argued that had his client videoed the chanting and posted it, that would be a different case.
But instead, he said, his client had taken a four-minute livestream at Dundonald Orange Hall to show the cultural celebrations following a parade to mark the centenary of Northern Ireland, describing a family event including bouncy castles outside the hall.
"Could Mr McDade have foreseen that act B (the chanting) would take place? I respectfully say he could not," he said.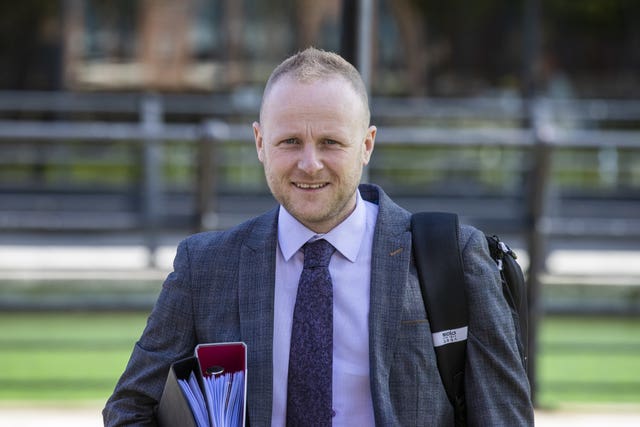 "He could not have foreseen the vile, reprehensible conduct of other people."
Condemning the chants about Mrs McAreavey's murder, Mr Bryson questioned whether livestreaming could be considered gross misconduct.
Mr Bryson also argued that the reaction on social media "infected" the decision by his client's former employers.
He emphasised his client was entitled to take the case and urged consideration of the legal arguments for unfair dismissal.
Acting for the Norman Emerson Group, Frank O'Donoghue KC, described the case as "nonsense".
He said the employer carried out an investigation and held a disciplinary meeting, with a "clear reason for his dismissal" and a "fair process".
He said such is the demand for HGV drivers Mr McDade had been able to secure employment with another firm within six weeks of his dismissal from the Norman Emerson Group.
Mr O'Donoghue described the firm as employing across the community, from Orange Order members to GAA players in Mid-Ulster, an area he described as a "tinderbox" politically.
While Mr McDade had been considered a good employee for a number of years, reflecting on the content of the video, the linkage of the employer and the response from wider society, Mr O'Donoghue argued: "We say this is probably a case for zero tolerance – what was the employer to do?"
Mr O'Donoghue also claimed that the Orange Order had "attempted to control the narrative" following the response to the video, referencing how Mr McDade had contacted a Portadown Orange lodge for advice and was referred to Mr Bryson.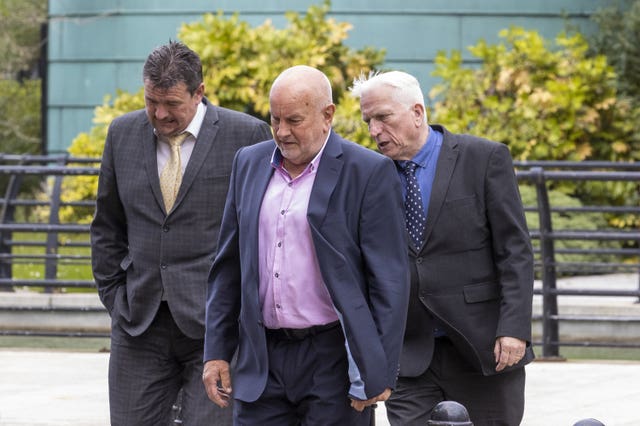 He questioned whether Mr Bryson was being paid by the Orange Order for representing Mr McDade.
Mr Bryson hit back, saying he had not received a penny from the Orange Order and took instruction from Mr McDade.
The 30-second video clip was played to the tribunal on Tuesday.
Tribunal president Noel Kelly questioned Mr Bryson on why the full four-minute video clip was not available, and had no one downloaded it before Mr McDade deleted it and his Facebook profile.
"It appears to have vanished like a puff of smoke," he said.
Mr Bryson said the video was deleted along with the Facebook profile which could not be reactivated.
Mr Kelly commented on the content of the video which showed a table covered in beer cans during the singing, saying it looked like a beer hall in Munich in Germany in the 1930s.
He queried why no one appeared to intervene to stop the chanting about Mrs McAreavey.
"I didn't see anyone trying to stop it. I didn't see one single person stand up and say 'enough of that'," he said.
"It is an utterly disgraceful thing in a hall used by a religious organisation.
"I saw people turning and looking at this with something approaching approval on their faces… it's beyond understanding."
He went on to say he was not drawing comparisons between the Orange Order and the Nazis, explaining: "They're an organisation which is the opposite end of the spectrum.
"It is very, very strange and inconsistent."
Mr Kelly emphasised he and the panel will consider the case on legal arguments, but said on a wider point he considered the video to be "absolutely breathtaking".
On Monday, Mr McDade's partner, nursing assistant Rhonda Shiels, appeared in a case challenging the decision by the Southern Health and Social Care Trust to dismiss her after she liked and shared the Facebook Live recording.