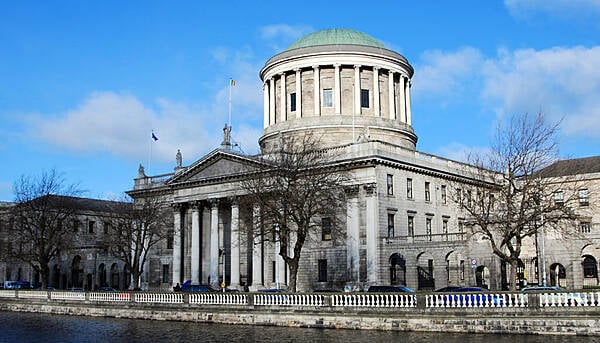 High Court reporters
An eight-year-old boy who sued over care he received at the time of his birth at Midland Regional Hospital has settled his High Court action with a €500,000 interim payment.
At five minutes of age, the High Court heard the baby's heartbeat plummeted. The baby needed resuscitation and there were nine different attempts at intubation that took one hour.
The boy's counsel, Jeremy Maher SC, instructed by Cian O'Carroll solicitors, told the court it was their case that during that time the baby was deprived of oxygen.
In the proceedings, the HSE has denied liability and a full defence was filed, but counsel said a breach of duty was admitted in relation to the failure to intubate.
Mr Maher said that was the limit of the concessions made and the case had settled after mediation with an interim payment for the next 10 years ,which he said represented 50 per cent of the full value of the action.
The boy cannot be identified by order of the court. In proceedings taken through his mother, he sued the HSE claiming he had been allegedly compromised as a result of the care he received at Midland Regional Hospital, Portlaoise, after his premature birth in March 2015.
It was claimed the successful intubation of the baby was delayed until one hour of life, and there was an alleged failure to ensure the expeditious intubation of the baby following his arrival in the special care baby unit.
The baby, it was claimed, had been transferred to the unit without ensuring his intubation and adequate ventilation during the transfer, resulting in the baby being noted as gasping on arrival.
It was further claimed the baby suffered an encephalopathy associated with asphyxia and was later transferred to a Dublin hospital.
Mr Maher told the court it was an extremely complex case which, he said, related to the birth and neonatal care in relation to the child and also the admission of the mother to the hospital.
He said it was not a case involving an intellectual disability, but it was their case the child had been compromised. Counsel said an expert on their side contended the collapse of the baby's respiratory system caused the alleged injury.
He said it was also their case the baby had been delivered two hours later than he should have been and the mother, who was vomiting blood, should have received certain steroids on admission to hospital to protect the baby's lungs.
These claims were denied by the HSE which contended all measures taken were appropriate.
Approving the interim payment, Mr Justice Paul Coffey said it was a very complicated case, accepting the interim settlement was fair and reasonable in relation to the litigation risk involved.
The case will come back before the court in 10 years when other matters, such as loss of earnings, will be assessed.