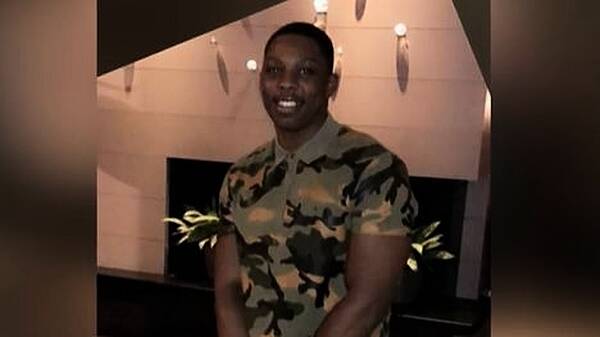 Alison O'Riordan
A 25-year-old man who died after a row over a stolen scooter sustained a stab wound to the neck which cut his jugular vein and damaged a lung, resulting in "devastating consequences", a pathologist has told the Central Criminal Court.
John Titiloye (28), with an address at Mac Uilliam Crescent, Fortunestown, Tallaght, Dublin 24 has pleaded not guilty to murdering Ademola "Dizzy" Giwa (25) in the Mac Uilliam Road area in Tallaght on August 10th 2021. Mr Giwa was from Mac Uilliam Parade in the same west Dublin town.
Eyewitness Samson Fayemi (26) told the trial yesterday that he saw murder accused Mr Titiloye raise his arm, swing back and "strike" a knife into his 25-year-old friend's neck.
Giving evidence on Thursday, State pathologist Dr Sally Anne Collis told John Byrne SC, prosecuting, that she carried out a postmortem on Mr Giwa on August 11th 2021, where she found that he had sustained a stab wound to the neck.
The expert witness testified that she was informed that Mr Giwa had been involved in an altercation in Tallaght at 6.55pm the previous day and had collapsed after receiving a stab wound to the right side of the neck. He was pronounced dead in Tallaght Hospital at 8.20pm on August 10th.
Stab wound
The witness said that Mr Giwa had a wound to the right side of the neck above the collarbone and that the track descended in a downward direction under the jawline. She said there was damage to the front wall of the jugular vein but that it was "not transected, just damaged". The track had penetrated the right chest cavity and terminated in the upper lobe of the right lung.
was also evidence of a second stab wound to Mr Giwa's right forearm, which was 8.6cm in length and was a relatively superficial wound. There was no muscle or nerve damage.
A toxicology report detected no alcohol in Mr Giwa's system. However, Ms Collis said Mr Giwa had consumed a cannabis product containing THC (tetrahydrocannabinol) some time prior to his death, which had not contributed to his death.
In conclusion, Dr Collis said there was a stab wound to the right side of Mr Giwa's neck and another to the right forearm. The stab wound to the neck had damaged the underlying tissues, the right jugular vein and the right lung, which had resulted in haemorrhage. The same stab wound had also penetrated the right side of the chest and had damaged the right lung, which resulted in loss of circulating blood, volume and air in the chest cavity.
Commotion
Earlier, John Osbourne, who also lived on Mac Uilliam Road, said he heard a commotion from his bedroom and went outside to his gate where he saw black males involved in a scuffle.
When he went outside Mr Giwa came towards him holding his neck and said he had been stabbed. Mr Osbourne ran inside to get something to stop the bleeding as Mr Giva stood at the railings outside his house. When he returned Mr Giwa collapsed on the ground. The witness said he held Mr Giwa's head, but there was nothing he could do and within 20 seconds the deceased's eyes were dilating.
Thabiso Lyon Sibanda told Mr Byrne that the accused arrived in a black Ford Mondeo car at his half brother's residence at Cedarfield Lodge in Dundalk after 8.35pm on August 10th.
Mr Sibanda said Mr Titiloye asked to speak to him in private in a bedroom, where the accused pulled up his t-shirt to reveal another t-shirt underneath with blood-staining on it.
As he showed the witness the blood-stained t-shirt the accused said "I'm after doing a madness" and that he needed somewhere to stay for a while. The witness agreed that a link had appeared in 'Snapchat' that evening saying that someone had died after being stabbed in the neck and that it had been suggested to him that the accused had killed someone in Tallaght. He agreed that others in the bedroom became extremely uncomfortable at the time upon hearing this.
Nervous
Under cross-examination, Mr Grehan asked Mr Sibanda what he thought the accused meant by "I'm after doing a madness". The witness said "that he after got into a fight or something". The witness said it was only later that he learnt that someone had been stabbed.
In cross-examination, Ryan Phillips, who was the half brother of the previous witness and living in Cedarfield Lodge where he was paying rent for a room, agreed with Mr Grehan that the accused was very nervous in his bedroom and at one stage apologised for not talking as he was "in his feelings" meaning he was in deep thinking within himself.
Mr Philips said the accused was also very nervous during the night and every time a car slowed down outside or came in the gate he would look out the window. He also agreed that Mr Titiloye had got sick in the bathroom the following morning.
Opening the murder case to the jury this week, prosecution barrister Mr Byrne said that Mr Giwa was fatally stabbed in the neck in Tallaght in a row over a small debt and a stolen scooter. The barrister said it was the State's case that in the course of an argument Mr Titiloye produced a knife and stabbed Mr Giwa in the neck.
The 12 jurors were also told by the State in its opening address that it was the accused's position that he was in possession of a knife for self-defence and having initially walked away from the altercation he returned to protect his father, who sustained a stab type injury to the eye.
The trial continues tomorrow before Mr Justice Paul McDermott and a jury of six men and six women.