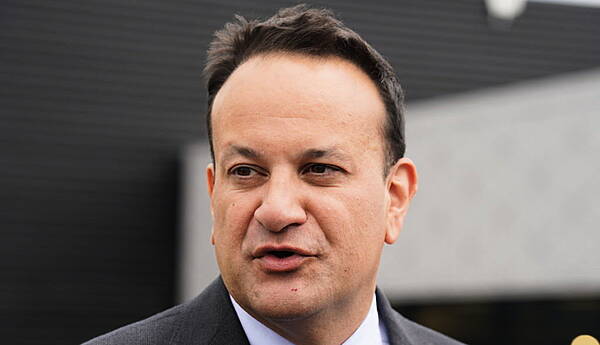 By Gráinne Ní Aodha, PA
Senior ministers have said they were horrified by the "very violent assault" of a teenager in Co Meath, with the Taoiseach condemning the "nasty" individuals who shared videos of the assault online.
Minister for Justice Simon Harris said people were horrified by the attack and Minister for Education Norma Foley said it was not representative of young people in Ireland.
A garda investigation has been launched into the assault, which occurred in the Navan area on Monday afternoon.
The teenager received treatment for "serious" facial injuries at Our Lady of Lourdes Hospital in Drogheda.
Gardaí have asked people not to share the video of the incident which has been circulating on social media.
Taoiseach Leo Varadkar said he would contact the teenager's family on Thursday.
"I'm really appalled at what we saw happening in Navan there the other day," he said in Dublin.
"It seems to me that young man was targeted, essentially because he's different, and was subjected to a very violent assault.
"And what's worse still is people felt the need to video it, and then put online.
"It takes a particular type of person to post pictures and videos of people with the purpose of humiliating them, a particularly nasty type of individual does that type of thing.
"And then to see bystanders not only not trying to help, but actually joining in. So it was particularly hard to watch.
"My sympathies go to the young man and his family, I'm going to reach out to them myself today, and Minister Harris has already.
"I think there is a real issue here with parental responsibility. Those young people are easily identified. Those parents know who they are and they need to act and take responsibility for this as well."
Mr Harris said he spoke to the teenager's mother on Wednesday night.
"It was a moment that stopped us all in our tracks as we saw this image. I was quite horrified. I think the people in this country were horrified," Mr Harris said.
"I think we like to think we have gotten to a better place as a country.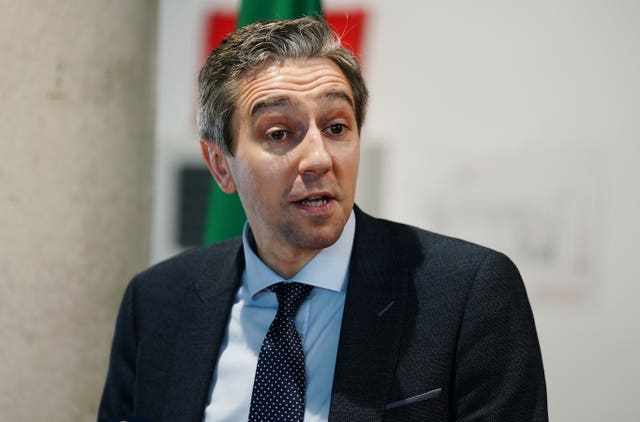 "I took the opportunity [on Wednesday] evening to speak to the teenage boy's mum and just to convey my horror and my solidarity and to inquire, most importantly, as to his wellbeing.
"I'd have more to say on the matter other than I am conscious that there is a live Garda investigation under way that does need to run its course.
"But I know the whole country is sending our best wishes to that young teenage boy for a speedy recovery."
Ms Foley said the incident was "nothing short of shocking and appalling".
"This should never have happened," she added.
"I meet with young people all the time. I spent many, many years working with them. This is not a reflection of who they are. This is not who we are in this country.
"I am appalled that it should have occurred in the first instance. I am very much so cognisant of the young person who is at the centre of this, I hope his recovery will be speedy.
"From our point of view in the department, we are very keen that any supports that he will need going forward, whether it is from a NEPS (National Educational Psychological Service) point of view or any supports of that nature, we will not be found wanting.
"It is a sad, sad day to see something like that happening."
Mr Varadkar said social media platforms have a responsibility to regulate the sharing of violent images and videos.
He added that a new commission being set up by the coalition – Coimisiun na Mean – will strengthen the Government's powers to require social media firms "to take down content like this quickly", to suspend the accounts of people who share it, and to issue fines to firms.
An Garda Síochána is appealing to anyone who has information about the assault to contact Navan Garda Station at 046 9079930.