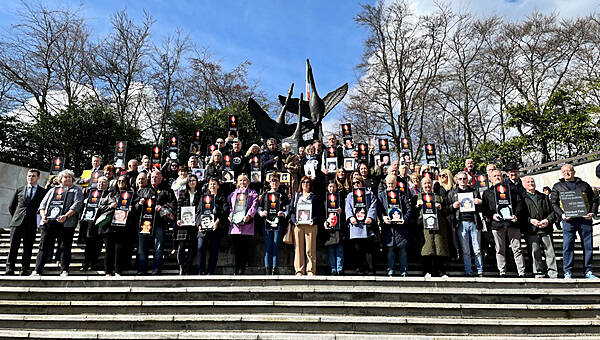 Ryan Dunne
The brothers of two separate victims of the Stardust fire experienced "survivor's guilt" in the wake of their loved one's death, the inquest has heard.
On Thursday, one man told the inquest he was traumatised after escaping the blaze, while the other was left with the thought of his brother's suffering "tattooed" onto his brain.
The jury in the Dublin District Coroner's Court heard from the relatives of Brendan O'Meara (23) and John Stout (18), two of the 48 people who died when the fire broke out in the Stardust nightclub in Artane in the early hours of February 14th, 1981.
Following on from the portrait of Mr O'Meara, read out on Wednesday by Brendan's sister Margaret, a further pen portrait of Brendan written by his brother, Jimmy, was presented in the Pillar Room of the Rotunda Hospital on Thursday.
Jimmy, who was 21 when Brendan died, said Brendan was a brilliant Irish dancer at an international standard. He said he and Brendan had the same group of friends growing up, many of whom were killed in the fire.
"Brendan wasn't quiet, and he wasn't loud either. He would help anybody out in any way he could. He was very obliging and very decent. Nobody had a bad word to say about him," Jimmy said.
On the night of the fire, Brendan invited Jimmy to go with him to the Stardust, but Jimmy did not accompany his brother because he was exhausted after work. In the early hours of the morning, Jimmy was asleep on the sofa when he was woken by two of their friends who were all black and covered in cuts.
When he arrived at the Stardust, he saw bodies covered which had been brought out on stretchers. He told the inquest of later going to Jervis Street hospital to see Brendan, who had black streaks down his back from melted burns.
"They had him lying on his front in a coma. His face looked sort of sunburnt and I think something had fallen on his leg," Jimmy said, adding that Brendan died 10 days later on February 25th.
He said that their mother, Bridget, would still set the table for Brendan even after he had died.
I still feel so helpless thinking of him lying in hospital
"It was very upsetting, as the terrible reality would then hit her again. I still feel so helpless thinking of him lying in hospital on his front. The thought of him lying there, so heavily sedated – it's like it's tattooed onto my brain. It's so plain to see and it's so vivid. It's a vision that will never leave me," he said.
"I felt survivor's guilt. You blame yourself. We would have escaped together if I'd been there. You'd have to experience that to know how it makes you feel. It stayed with me for years and years and I still have that burden to this day."
Jimmy said he had been dreading the start of this inquest because the family had been hurt and disappointed repeatedly.
"It's painful to do this. You think to yourself, 'what's the point in putting yourself through it?' Are we going to be let down yet again? We need answers," he said.
The jury also heard a pen portrait of Mr Stout, presented by his niece, Allison Forrester. Allison described John as a particularly quiet 18 year old, who was very sensitive and gentle. He disliked conflict, was very cautious, and was good at school.
"The family was a very close one and John was very conscious of the need to get a job to contribute to the household to help his parents," Allison said.
She said John went to the Stardust with his girlfriend, Helena Mangan, who was also killed in the fire. They sat with a group which included John's brother, Lawrence, known as Larry.
"The first that the family became aware that anything was wrong that night was the sound of banging on their front door, as friends of the boys, with blood on their shirts, told of fire at the Stardust," Allison said.
"The visit to the morgue was traumatic. As a family, we always said that John's mother lost even more than one son in the fire. After getting burnt, Larry was changed as a young man. He carried a lot of survivor's guilt and trauma. He was self-conscious of his injuries."
Allison said the behaviour of the whole family abruptly changed. There was a constant fear of fire, and the family stopped using candles. She said in deeper ways, there was a permanent change of atmosphere as the family was broken-hearted.
"John has always been talked about by our family. His birthday and anniversary never pass unmarked. In fact, we remember him all the time because it's often said about some little thing that happens or some remark that's made – 'that reminds me of John'," she said.
Allison concluded: "As a family, we want the inquest to help us find closure. After all these years, justice would help bring us peace so we don't remain unsettled."