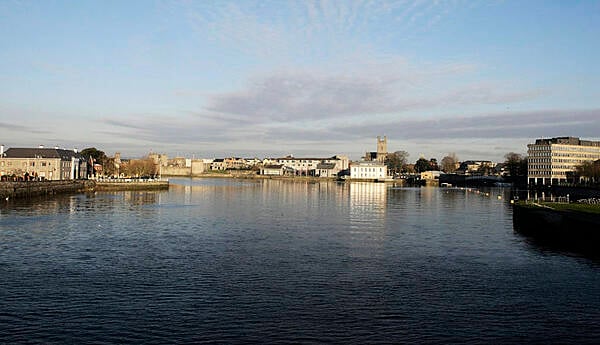 By Cillian Sherlock, PA
University of Limerick (UL) bosses have "no regrets" in relation to the €8.3 million purchase of a city-centre location, which was completed in 2019 without a formal valuation, TDs have been told.
The Public Accounts Committee heard that the site, which was an old Dunnes Stores building, was valued at €3.5 million in 2017.
UL has spent a further €890,000 on the site since its purchase.
Appearing before the committee, UL president Professor Kerstin Mey said: "We paid money to acquire a strategic and iconic site in the city centre and we have no regrets."
UL said the €3.5 million valuation had been made under completely different circumstances in relation to the site being placed on the derelict property register and this was not relevant to a market valuation at the time of purchase.
However, Prof Mey did not provide the committee members with an answer on whether the university had paid above market rates for the site despite repeated questioning.
Fianna Fáil TD Paul McAuliffe said this was a "breathtaking lack of ability to name the cost of the mistake".
Committee chairman Brian Stanley said one valuation showed the site should have cost "no more than €5 million".
He added that the cost of a new build on a similarly sized site would have cost €27 million in total but there were now estimates the development on the Dunnes Stores site could go up to €200 million.
He said a similar site today could be found a "10-minute walk" away for €370,000.
Prof Mey maintained that Dunnes Stores wanted €11 million for the site, which she said was "iconic and strategically best positioned" in order to deliver UL's civic and civil mission.
Mr Stanley, a Sinn Féin TD, asked what the final estimate for the project would be.
The UL president said: "There is no ball-park figure because we have not done the master planning and we haven't established the magnitude of cost."
She said there is hyper-inflation and rising construction costs.
She said the funding would come through partnerships with Limerick City and County Council, adding UL hoped to secure additional support through the European Regional Development Fund.
Mr Stanley expressed concern over the rising costs, warning that Limerick's city hall "isn't situated at the end of a rainbow".
Prof Mey said she wanted to assure the committee that, since her 2021 appointment, UL has become a "much-changed organisation" that is run with prudence, sustainability and confidence.
She said there had been changes in structure, culture and personnel.
Prof Mey said former practices had been eradicated and there has bene the introduction of the very highest standards of transparency, accountability and probity.
However, she noted there had been attempts to undermine her personal integrity from a "residue within our institutional culture".
She said the UL representatives at committee were constrained by legal restrictions from fully discussing the contents of a KPMG report into the purchase but added all recommendations had been implemented.
Sinn Féin TD John Brady was told that the proposal to purchase the land was tabled on the day of the governing authority meeting on April 5th, 2019, and brought under "any other business".
The former president of UL had asked for it to be added to the agenda a number of days before, the committee heard.
Mr Brady asked if there were any QA, engineering, architect, technical or engineering reports done for the proposal.
UL said "there were some engineering reports" but acknowledged these were "limited".
The committee was also told there were no formal independent written valuations provided to the governing authority.
Significant work has been done to address asbestos at the site.
Sinn Féin TD Imelda Munster said millions of taxpayers' money had been "squandered".
Prof Mey said the governing authority had acted in good faith on the best information available at the time and UL had "learned significant lessons from the process".
Mr Stanley said a suggestion that another two storeys could be added to the site was a "load of cock and bull".
He said a university source had also told him there was no need for urgency in purchasing the Dunnes Stores site.
UL human resources director Bobby O'Connor said the urgency of the purchase was contested.
Elsewhere, Fianna Fáil James O'Connor asked the UL president if she was aware a protected disclosure had been made in relation to the site.
He characterised her lack of response as an inability to answer the question.
Independent TD Verona Murphy engaged in a lengthy exchange with the UL president after feeling unhappy with answers on questions over the appointment of a senior management role.
"All I'm hearing is an arse-covering exercise," she said.
She questioned whether the UL delegation had paid for external media training.
In a drawn-out exchange of questions and answers, Prof Mey acknowledged that it had employed a training company in May to "enhance leadership".
Mr Brady characterised the attitude of the UL contributors as "less than helpful".
He said they had given "evasive answers to very legitimate questions. I hope you have the receipts for the media consultants. I'd be looking for a full refund."