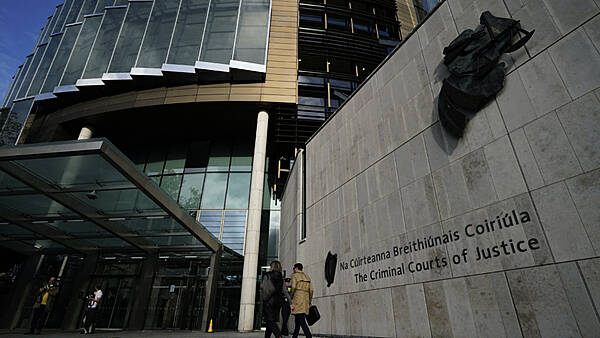 Claire Henry
A woman accused of concealing the rape of her granddaughter by her son told gardaí that if her daughter had told her about the abuse by her husband she would have had him "locked up".
The 63-year-old mother is on trial charged with assaulting her nephew and granddaughter and assisting one of her sons who allegedly anally raped her granddaughter. Her 66-year-old husband, and three sons, aged 38, 40 and 41, are charged with numerous counts of sexually abusing four members of their extended family, who were all children at the time.
The court has heard the alleged offences occurred between 1999 and 2005 in various locations around the country. The jury has been told that the complainants and the accused are all part of an extended family.
There is a total of 126 counts on the indictment before the court. The five defendants deny all of the charges against them.
On Thursday, the jury heard this woman's interview with gardaí, during which she said that if her daughter had told her about the abuse by her husband, she "would have had him locked up". The woman said she was "very, very angry" with her husband when she found out.
She said she only became aware of all the allegations against her, her husband and sons during the interview with gardaí in November 2016, "I knew nothing about it until ye told me today".
She said that her solicitor told her about the DNA results, which showed her husband had fathered a child with her daughter and that she was shocked. She said the DNA report was the first time she became aware of any abuse within her family.
When portions of her daughter's statement were put to her, she replied: "I didn't know a thing about it. She never mentioned a thing." The woman also said she had never heard of a "machine" stick which was described by some complainants in the case as a plastic rod used to clean the chimney, which they say they were beaten with.
The woman continued to say she was unaware that her daughter was abused and that she did not know anything about it, adding: "I have nothing to hide."
'She is telling lies'
Garda interviews with the woman's son (40), the fifth accused in the trial, were also read to the court. Throughout his four interviews with gardaí, he denied the allegations that have been made against him by his sister, saying, "they are all false" and "she is telling lies".
The fifth accused (40) has pleaded not guilty to 31 charges against his sister, including 23 charges of rape, five counts of sexual assault and three counts of oral rape.
He said he did not know until a few weeks before his interview in 2016 that his father was the father of his sister's child and that he thought this was "sick". He said he had not spoken to his father about it.
He said most of the times that his sister outlined that he was abusing her, "he was not around" and that he had "done nothing wrong".
He said his sister "would want" DNA evidence to back up what she is saying about him, adding: "Why wasn't she pregnant if she was having sex with her brothers."
A portion of his sister's interview was read to him during interview, in which she said she was forced by him, two other brothers and their father to give him oral sex and have anal and vaginal sex.
He replied: "I only do it the normal way. Only queers do that." His defence counsel put it to Detective Garda Eileen O'Connor that this was an expression of revulsion regarding anal intercourse, with which she agreed.
The trial continues before Ms Justice Mary Ellen Ring and a jury.