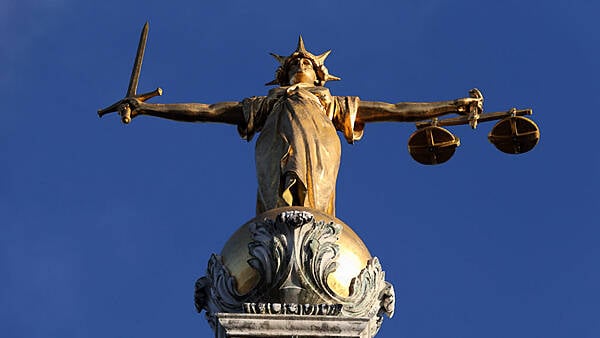 Seán McCárthaigh
A woman has claimed she was sexually assaulted by her uncle as a young girl while being carried on his shoulders on the way from her family home to visit her grandmother.
The alleged victim told a sitting of Wicklow Circuit Criminal Court that her uncle had started moving his hand towards her crotch area on the short walk between the two houses.
The allegation was made on the opening day of a trial in which a Wicklow man is accused of sexual assaulting his niece over 30 years ago.
The accused, who cannot be named to protect the identity of the alleged victim, pleaded not guilty to three charges of sexually assaulting his young relative on dates unknown between January 1991 and February 1992.
The 54-year-old married man also pleaded not guilty to three associated charges of indecent assault on the alleged victim over the same period at or near the house where he lived with his mother, the woman's grandmother, in a town in north Wicklow.
The woman, who is now 38, told the court on Thursday that she immediately felt uncomfortable about what happened while being carried on the defendant's shoulders when she believed she was just five or six.
She described how he reacted by pushing her hand away and telling her to stop or he would put her down.
On another occasion, the woman said her uncle had pulled down her pants on an upstairs landing in her grandmother's home and started rubbing her vagina with his hand. "He said 'come here and I'll show you'," she recalled.
The woman said she believed her grandmother and another aunt were in the house at the time. She said the incident stopped when her uncle went into the bathroom and she pulled her pants up but felt "very icky".
The witness said her uncle also came into a downstairs room at her grandmother's house where she was sleeping with her older brother on another night and started pushing towards her back with his groin.
She described subsequently having night terrors and sleepwalking after the incident.
Counsel for the Director of Public Prosecutions, James Kelly BL, said the defendant was faced with six charges which related to three incidents. He explained the reason for this was somewhat complex, but added the offence had changed from indecent assault to sexual assault under legislation over the relevant period.
However, Mr Kelly stressed the alleged offences were "the exact same thing".
The trial, before Judge Patrick Quinn and a jury of seven men and five women, will resume on Friday.
---
If you have been affected by any of the issues raised in this article, you can call the national 24-hour Rape Crisis Helpline at 1800-77 8888, access text service and webchat options at drcc.ie/services/helpline/, or visit Rape Crisis Help.
In the case of an emergency, always dial 999/112.