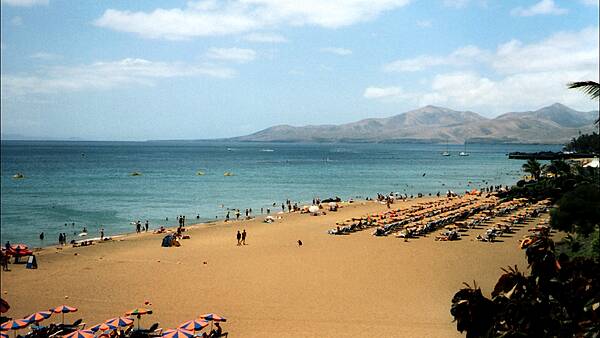 Tom Tuite
A father of three was allegedly caught red-handed with just over €1 million worth of cannabis in Dublin after returning from Lanzarote, a court heard.
Derek Landers (41), with an address at Park Terrace, Dungarvan, Waterford, but has been living in Lanzarote for the past 20 years, was arrested on Thursday by officers from Garda National Drugs and Organised Crime Bureau.
He was charged with possessing cannabis with intent of sale or supply in Dublin 1.
Objecting to bail, Garda Eoghan McGowan told the judge that the accused was allegedly caught red-handed in possession of 54kg of cannabis, worth €1,000,080, stored in a vehicle.
He had used his passport card, but his passport book was still in Lanzarote.
The garda said he did not think the accused resided at the Co Waterford address he furnished but had been staying with friends in Dublin.
Defence solicitor Tony Collier said his client could reside with a relative in Cork. The solicitor said Mr Landers had been planning to move back to Ireland with his partner and children.
Judge Smyth set bail in his bond of €1,000 and required approval of an €80,000 independent surety, half of which must be lodged.
The defence said his client would not have access to someone with that amount.
However, Judge Smyth said it was a serious matter, and the court was concerned with flight risk, and the decision was not only based on the alleged value of the drugs.
He remanded the accused, who did not address the court, in custody with consent to bail to appear at Cloverhill District Court next week. Legal aid was granted.