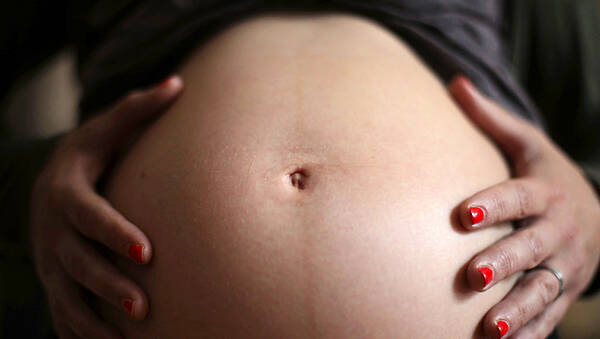 Sarah Slater
Those aged 34 and under do not know enough about issues around fertility and overestimate their ability to be able to conceive, the first ever Irish study shows.
A shift towards delayed age of first pregnancy has led to an increased need for Assisted Reproductive Techniques (ART).
The study, An Investigation into Fertility Awareness amongst the child-bearing population, carried out by the Department of Obstetrics and the National Perinatal Epidemiology Centre, Cork University Maternity Hospital, aimed to discover the knowledge and attitudes towards fertility amongst the child-bearing population.
The research, in the Irish Medical Journal, is the first to survey the knowledge and attitudes of an Irish child-bearing population towards fertility and ART. Although encouraging results suggest the general population have some basic knowledge regarding fertility, enhanced education, communication, and decision-making is needed.
The authors pointed out that the "predominant age group" of respondents was under 25 at 44.8 per cent, while 24.1 per cent were those aged 30-34 years. Despite societal changes, the consequences of delaying child-bearing "cannot be ignored" they pointed out.
Infertility
These include increasing infertility, dependency on reproductive medicine and complex maternal and foetal outcomes. Ultimately such delays can lead individuals and couples to have fewer children than expected, or none, with many regretting their wait.
There is not one reason for this, rather it is a combination of "complex medical, social, financial, educational and employment factors," the authors explained. The make-up of families and women's careers have changed alongside improved contraceptive access and ART, altering fertility perceptions.
Results, from 480 of those surveyed, show that 75 per cent felt that IVF is 30-60 per cent effective, with no significant gender differences. Forty-eight per cent believe assistance should be sought after one year for individuals below 35 years. Gender played a significant role in beliefs regarding IVF costs, age related fertility issues and egg freezing success.
Almost 71 per cent of those surveyed were female and 29.3 per cent were male. More than 95 per cent believe smoking and alcohol negatively affect fertility, while 92 per cent think bodyweight plays a role. Ninety-four percent feel diet impacts fertility while 61 per cent believe fertility supplements improve fertility. There were no significant gender differences.
Age a factor
Women were more likely to think that the age of a man is an important factor affecting a couple's fertility while they were more likely to believe the total cost of one IVF cycle is under €6,000. Marital status, age and employment status revealed significant differences regarding IVF cost.
Female respondents were significantly more likely to report that irrespective of their age, women who use IVF have a better chance of becoming pregnant than women who do not.
Women were more likely to report that there would be a significant decline in sperm quality before the age of 50. The age of respondents and employment status revealed significant differences.
The average age of Irish mothers in 2018 was 32.9 years old
Men were more likely to report a progressive decrease in a woman's ability to become pregnant over 35 years. They were also more likely to report that a woman's weight affects fertility.
Marital status and employment revealed significant differences in knowledge of egg freezing. Those who were married were more likely to think that by freezing her eggs, a woman has at least a 50 per cent chance of having a baby in comparison to those who are single.
Under half of all respondents (48 per cent), believe individuals should seek treatment after one year of trying to conceive under the age of 35. In addition, 40 per cent of individuals over the age of 35 should seek assistance after six months with more men believing help should be sought earlier than women.
Age played an important role in perception of the right to ART. Respondents over the age of 40 were significantly less likely to believe that anyone has the right to IVF compared to those under 40. This discrepancy was noted across heterosexual couples, same-sex couples (male or female), single women and men, transgender men and women.
The study co-authors said: "This study supports international findings of gaps in understanding and awareness. Although knowledge regarding lifestyle factors and fertility is strong, discrepancies in individuals' perception of fertility, ART and its success remain.
"The population studied were young and well-educated. Despite potentially posing limitations, it could be argued that it is younger people who need the most education regarding these topics. Notable results included significant differences in perceptions of IVF cost, success of egg freezing and decline in sperm quality."
The authors concluded: "The results obtained from these groups provide information regarding educational needs dependent on life stage. It is likely that the majority of under 25s are not currently considering child-bearing, reinforced by the fact that the average age of Irish mothers in 2018 was 32.9.
"Reassuringly, almost half of all participants were correct in their responses regarding timing of seeking assistance to conceive".