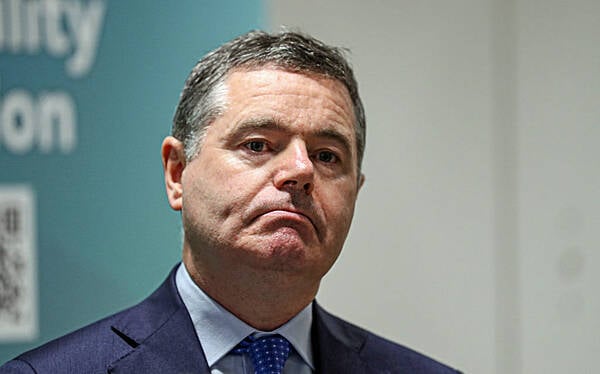 Michael Bolton
Minister for Public Expenditure Paschal Donohoe has been cleared by the Standards in Public Office Commission (Sipo) over failure to declare donations in previous general election campaigns.
Mr Donohoe had been at the centre of controversy over undeclared expenses relating to both the 2016 and 2020 election campaigns.
Mr Donohoe has apologised for his failure to declare expenses related to postering work that was financed by businessman Michael Stone and has amended his returns to Sipo.
The SIPO Commission wrote to Mr Donohoe earlier this week to notify him that the matter in respect of a complaint made against him is now closed and that no further action will be taken.
It outlined that the amendment made to Mr Donohoe's election returns by him is consistent with the Commission's approach to compliance and that the matter was "not of sufficient gravity" to warrant investigation.
In a statement from the Fine Gael press office, Mr Donohoe said: "I am grateful to the Commission for its work, I regret that this issue occurred, and I welcome that it has now been definitively dealt with. I also want to thank the Taoiseach, Tánaiste, Minister Ryan and all of my colleagues in Government for their support."
The Minister said he wrongly assumed the postering had been done on a voluntary basis. This had led to calls for a new ethics legislation to be introduced before the next general election.
All TDs are required to supply Sipo with details of donations received and a failure to declare such payments properly is in breach of the Electoral Act.