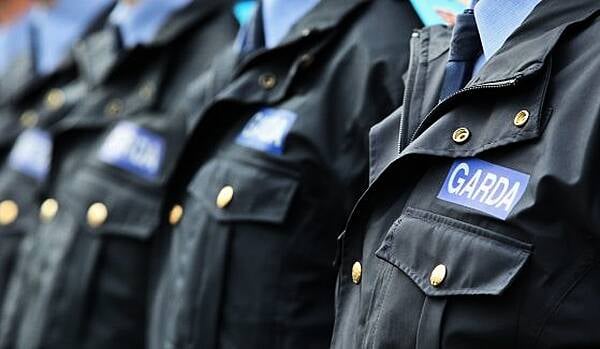 Gordon Deegan
The 2023 Garda recruitment campaign has attracted fewer than half the numbers who applied to become a member of the force last year.
New figures provided by the Minister for Justice, Simon Harris TD confirm that the recent Garda recruitment campaign attracted 4,973 applicants.
This compares to 11,075 applicants for the 2022 recruitment campaign.
However, the 2022 number was inflated after no recruitment campaign was staged in 2020 due to Covid-19 shutting down the Garda training college at Templemore. The 2023 campaign opened on March 24th and closed on April 14th
In a written Dáil reply to Limerick TDs Willie O'Dea (FF) and Maurice Quinlivan (SF), Mr Harris stated: "This year's campaign, which was shorter in duration than the 2022 campaign, attracted 4,973 applicants."
He said: "While there was some pent up demand last year due to the pause in Garda recruitment due to COVID, this level of interest is in line with 2019, the last pre COVID recruitment campaign, and demonstrates the demand to join An Garda Síochána is as strong as ever."
Mr Harris also explained that "the initial stage of the application process for this year's campaign also differed to the 2022 campaign with all applicants filling out an application in the first instance, rather than just declaring an interest".
He said: "This gives a clearer picture of how many people are fully committed to applying this year. I would like to encourage anyone called as part of the 2022 or 2023 competition not to defer but to make sure they're fully fit and ready to take up the opportunity."
The recent recruitment campaign is to assist in the recruitment of 1,000 new gardaí this year.
At the start of this year's recruitment campaign, there were already over 200 trainees in the Garda College, derived from the 2022 recruitment campaign launched in 2022.
Garda Commissioner Drew Harris outlined Mr Harris his intention that four further tranches of around 225 recruits will enter Templemore throughout the rest of 2023, provided for by candidates from the previous campaign and later supplemented by the new recruitment campaign.
The 2023 'It's a Job Worth Doing' recruitment campaign devised by advertising firm, CORE showed the true nature of the job – working at 4am, making arrests, being physically active, as well as the significant personal and social benefits such as engaging with communities, arresting criminals, helping victims of crime, and the camaraderie of colleagues.
Online assessment tests for the 4,973 applicants are taking place this month and in July the first tranche of candidates will be called for interview.