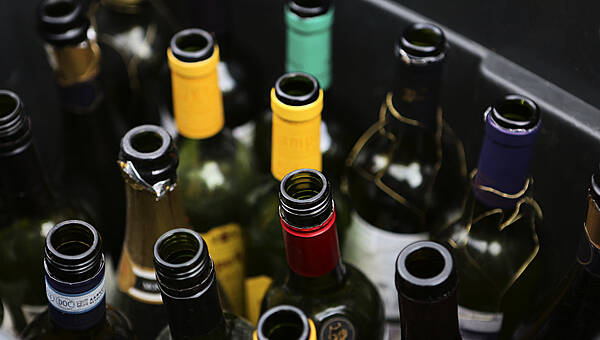 Jonathan McCambridge, PA
Minister for Health Stephen Donnelly said he is "reasonably confident" that other countries will follow Ireland's lead after new legislation on health labelling for alcohol products has been signed into law.
The law means that the labels of alcohol products will state the calorie content and grams of alcohol in the product.
They will also warn about the risk of consuming alcohol when pregnant and of the risk of liver disease and fatal cancers from alcohol consumption.
Ireland is the first country in the world to introduce such regulations.
Ireland is to become the first country in the world to introduce comprehensive health warning labels on alcohol products. I've signed the regulations so that from May 2026 labels must contain details of calorie content, grams of alcohol and risks of liver disease and cancer. pic.twitter.com/LHBBnaRkyZ

— Stephen Donnelly (@DonnellyStephen) May 22, 2023
Mr Donnelly said labels to warn Irish consumers of the health risks with alcohol will be a mix of visual and text form.
"Really what we're trying to do here is to say people should make up their own mind about how much they drink, but we have a responsibility to let people know what the risks are," he told RTÉ radio.
"So, for example, in Ireland one death in every 20 is attributable to alcohol. We've the third-highest prevalence globally of foetal alcohol spectrum disorder and then there are links to cancers."
There is a three-year lead-in time built into the law in order to give businesses time to prepare for the change.
The law will apply from May 22nd, 2026.
Mr Donnelly said: "I would be reasonably confident that in years to come, you're going to see people following Ireland's lead just like they did with the smoking ban."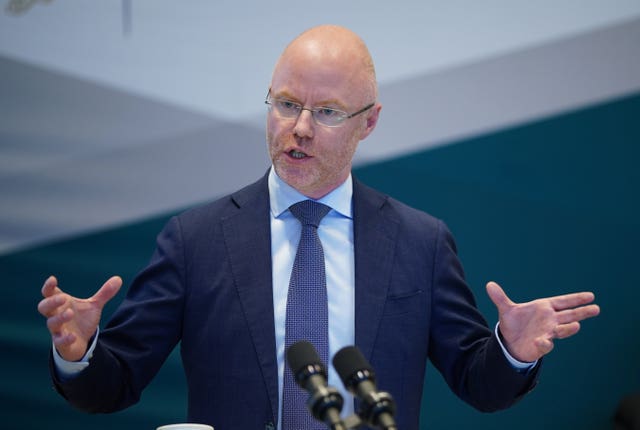 As well as health labelling of alcohol products sold in Ireland, similar health information will be available for customers in licensed premises.
Mr Donnelly said: "This law is designed to give all of us as consumers a better understanding of the alcohol content and health risks associated with consuming alcohol.
"With that information, we can make an informed decision about our own alcohol consumption.
"Packaging of other food and drink products already contains health information and, where appropriate, health warnings.
"This law is bringing alcohol products into line with that."
Mr Donnelly said alcohol products that do not have the warning label on them will still be permitted to be imported in Ireland.
He said: "There was a concern raised, for example, let's say a small producer in Italy, would they stop sending a product into Ireland because they'd have to create a bespoke label?
"The answer is no, they don't. They can export and we can import a product that doesn't contain the warning, and then a sticker is simply put on it in Ireland."
Minister for Public Health, Wellbeing and the National Drugs Strategy Hildegarde Naughton said: "Everyone has a right to be told about the risks associated with a product before we consume it.
"This law is designed to ensure all consumers of alcohol have access to clear and concise information about the risks from alcohol.
"The medical evidence is clear that a cancer risk applies even at lower levels of alcohol consumption."